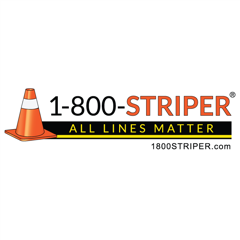 We can't wait to get started helping you ready your 1-800-STRIPER franchise for business! 1-800-STRIPER has been providing expert parking lot striping services since 1999
| | |
| --- | --- |
| | $50,000 |
| | $25,000 |
| Units in operation | 1 |
| Franchising Since | 2020 |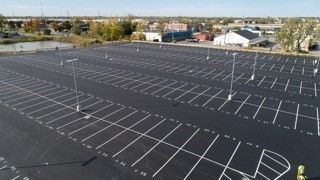 About Us
1-800-STRIPER was founded in 1999 in Rochester, New York. We started as an entry-level company and to date have worked on thousands of jobs. We believed in ourselves then, and now two decades later we believe in our franchise owners too. Part of our growth is attributed to the working environment we have created for our staff and our franchise owners. Culture is as important to a business as the services it provides. At 1-800-STRIPER we value all who come through our door.
Our Industry
Striping is a niche industry that is thriving. We've seen the growth firsthand over the last two decades, and it is impressive. Pavement striping is part of the $40 billion paving contractor's industry which is growing annually at 4.2% and is expected to continue to climb over the next five years. Striping falls in line with paving, sealcoating, repairing, and other pavement services, but stands alone. Striping is typically the one service not provided by typical paving companies. These companies, as well as individual business customers, will seek out striping specialists like 1-800-STRIPER to add the finishing touches to their projects. What's more, we often see other striping companies move on from parking lots to work exclusively on roadways -- leaving a market gap for B2B striping services to be filled by our franchise owners.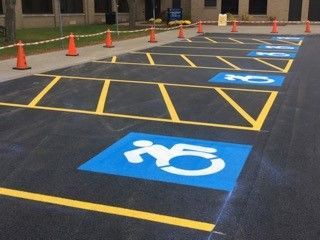 Our Opportunity
We don't just draw lines. There's an art to it, a skill. The services we offer go way beyond paint. We are building relationships in our communities by providing a quality service. Think of all the parking lots, structures and garages you see each day driving around your town or city. Businesses, medical facilities, schools, churches and more depend on safe, effective traffic flow. Professional stripers understand the need for a well thought out design to keep motorists and pedestrians moving and parking efficiently.


Our Benefits
1. Bottom line: There is a low-cost investment particularly due to low initial staffing needs and combined with a home-based office. We also offer equipment and supplies to our franchisees at discounted prices that are not available to independent business owners.
2. Walk the line: With field visits from our Operations team, we work with you to help you optimize your business and drive your bottom line, regardless of where you are in the ownership cycle.
3. Timeline: 1-800-STRIPER has developed, transformed and improved its business processes over the years based on results. This means that you're not having to start from scratch or read between the lines when challenges arise. Over the past twenty years 1-800-STRIPER has been painting the road to business success.
4. Drop us a line: We'll make sure that no call goes unanswered. Our national call center is ready to take those calls to offer a friendly voice on the other end of the line and make sure you aren't losing a potential customer when you can't get to the phone. Our corporate 1-800 number is tied into a national call center and dispatched to the appropriate territory.
5. Draw the line: Knowing how to stripe effectively and efficiently starts with proper training and the 1-800-STRIPER operation's team are industry pros that know how to make parking lots look good, function well and most importantly safe.
6. Stay in line: From the very first day your business coach will be available to help you with any questions you may have. From budgets, staffing, training or any other operational issue. We want you to succeed.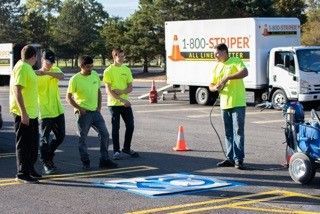 Become a 1-800-STRIPER business owner
Across America, as infrastructures crumble and businesses need refreshing, the pavement contractor's industry booms. Our little slice of that pie is growing exponentially, and we think you should be a part of it.
If you...
Have interest in the pavement, building maintenance or construction industry
Are highly motivated to grow your own business throughout your local area
Have an architectural eye and drive to deliver excellent customer service
Are a talented tradesperson, a military veteran, or a skilled executive looking to own and grow your own independent business
Are established in your community
...let's talk some more!
Is this your franchise?
Contact us to unlock your franchise's page to add content and get leads!