Computer Franchises Opportunity
With projected 2016 U.S. smartphone sales of 1.6 billion, computer-internet and electronics franchise opportunities can represent an impressive business growth potential. Whether you work with sales, support or repairs, there's a place for you to combine your management, marketing and customer service skills with your passion for all things electronics. In addition to a store offering new phones, computers and tablets, you might choose a business that includes accepting pre-owned devices as trade-ins, returning them to the manufacturer, and then reselling them. Perhaps you'd prefer to limit your business strictly to the recycling of computers, printers, peripherals and other electronics devices. Another choice for your franchise investment might be to offer repairs for cracked or shattered LCD screens or water damage, to repair or replace hard drives and batteries, or to upgrade memory, operating systems or software. You may also provide advice on hardware or software needs and make recommendations for those purchases. Expand your business by offering mobile, on-site repair and support services, either to individuals or to small- or mid-sized businesses. Equipment sales and repairs aren't the only computer and electronic franchise opportunities available. Contract with small businesses to provide virtual information technology (IT) service and support, providing troubleshooting advice over the phone or through email or another online system, or helping the businesses protect their networks and data from intrusion. With some brand companies, you can also add on-site support and technology consulting to businesses. Providing data backup and recovery after disasters is also a vital service to offer businesses and government agencies. Other possibilities include providing internet services for home or business customers or housing cloud services for remote storage and processing. VOIP telecommunications and managed print services are another way into the computer-internet and electronics industry. Combine interests in technology and healthcare with a franchise that helps doctors provide virtual consultations and simplify their billing processes. These businesses help combat the growing shortage of doctors and rising healthcare expenses by making access to physicians and medical staff easier for patients. Finally, ease into the technology industry with a franchise that offers customizable accessories for phones, tablets and other electronics, from cases and screen protectors to ear buds and head phones, cables and speakers. Are you interested in a computer-internet and electronics business opportunity? Browse the listings to find the best fit in your area. Contact us for more information and to get started with your new business.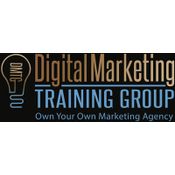 Digital Marketing Training Group
Own your own diversified digital marketing business offering digital marketing solutions to any business. Six to Seven figure income potential. Residual income. Recession Resistant. Not a franchise....
READ MORE
$25,001 - $50,000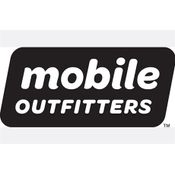 Mobile Outfitters
Mobile Outfitters was founded by entrepreneurs, for entrepreneurs. Our award-winning RapidCut™ system allows you to manufacture Clear-Coat® screen and 360° full body protection for virtually every...
READ MORE