Womens Fitness Franchise Opportunity
More and more women today are starting to take control of their health and well-being by embarking upon programs of fitness which address physical exercise and proper diet. With so many women seeking programs of self-improvement, now is the perfect time to become involved with a business which provides that kind of assistance. But trying to start such a business on your own can be a pretty daunting task, especially if you're unfamiliar with the business as a whole. Most of those considerations can be bypassed though, and you can jump right into it by investing in your own women's fitness franchise. As proprietor of your own franchise business, you can enjoy all the benefits of being self-employed, including the setting of your own work hours and enjoying a little more personal time. Of course hard work will still be necessary, but the good news is that all your hard work will go toward the advancement of your own business, not anybody else's. You'll find that you're much more motivated to work longer hours when you are reaping the rewards from that labor, which will be realized in profits. And you'll feel great about having your very own business, and the sense of ongoing accomplishment it provides. A women's fitness franchise is something you'll be able to feel really good about, because you will be providing a very worthwhile service to people who wish to achieve a better version of themselves. Not everyone can say that their line of work offers such a useful service to people, and promotes their efforts at bettering themselves. The first time you have a client tell you that your fitness business has helped to change her life, improve her overall health, and give her a better outlook on life, you'll know you are in the right line of work, and that you can be proud of what you're doing. The franchise industry as a whole is experiencing impressive growth and success, and women's fitness is an area that has an enormous untapped market which you can reach with some clever targeted marketing. There has literally never been a better time to throw your hat in the ring, and start up your own business in this rapidly expanding growth market. If having your own women's fitness franchise sounds like something you would like to become involved with, browse through our directory listings to locate one near you, and get ready for the wonderful world of self-employment!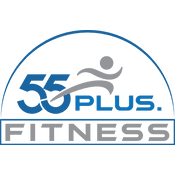 55PLUS.fitness
55PLUS.fitness A fitness center designed for Baby Boomers!
READ MORE
$100,001 - $200,000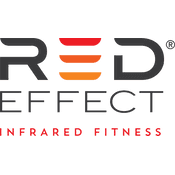 Red Effect Infrared Fitness
The Red Effect Infrared Fitness franchise is a boutique fitness studio model offering customers vast health and wellness benefits.
READ MORE
$200,001 - $300,000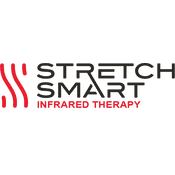 Stretch Smart Infrared Therapy Centers
Stretch Smart Infrared Therapy is first to market with a proprietary business model of fusing stretching and infrared therapy services for consumers.
READ MORE
$50,001 - $100,000
UFC GYM
UFC GYM is a fitness community inspired by the TRAIN DIFFERENT philosophy. UFC GYM offers three models for franchising each with a variety of revenue streams.
READ MORE
$300,001 - $400,000