Staffing & Personnel Services
With employment rates up, the staffing and personnel services industry is experiencing some rapid growth. The combined annual revenue of the US staffing and personnel services industry is around $300 billion dollars a year, according to firm First Research, and it is projected to grow over at least the next decade. This is also an industry in which you can earn money while helping others in a meaningful way, so if you're looking to own your own franchise business in a thriving industry while doing good for your local community, the staffing and personnel services sector might just fit your personal bill. In a general sense, staffing firms help employers find employees. This benefits the employer by helping to fill empty positions quickly and keeps operations running smoothly, and it's a valuable service to people who are trying to find any job or those who can't find the type of position they're qualified for. Services in this industry include identifying and contacting employers with staffing needs, connecting with workers who are looking for a job, scheduling, interview prep and screening. Staffing agencies today come in different varieties. There are temp agencies that can supply workers to businesses on a temporary basis only, and there are permanent agencies that focus more on long-term staffing. Some agencies offer or blend both services, such as arranging for workers to get temporary jobs that could become permanent. There are recruiting employment agencies that focus on finding workers who fit positions a company needs to fill, and there are also niche agencies that target specific industries, such as technical, medical, industrial and clerical. Being part of a franchise system in the staffing and personnel services industry offers a wealth of competitive advantages. The name and brand recognition you'll get will make it easier to connect with companies that need your services and workers who need employment. A franchiser typically provides things such as software, a necessary tool in a staffing firm that can be quite costly to develop or obtain on your own because of all the security needed to protect identities. Many franchise companies have their own targeted and tested marketing and promo programs, allowing you to quickly access a trove of tools for instant visibility in your community. Are you ready to become part of the fast-growing staffing and personnel services industry? Take a look at our listings in this industry today to find a franchise near you.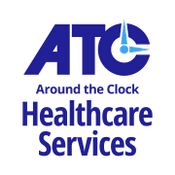 ATC Healthcare Services
One of the Largest Medical Staffing Agencies. Staffing wherever Healthcare is provided.
READ MORE
$100,001 - $200,000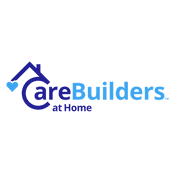 CareBuilders at Home
The only Home Care Franchise providing back office support to their owners, including payroll funding, billing and collections and insurances.
READ MORE
$100,001 - $200,000