Printing Business Franchise Opportunity
Although the digital age is upon us, the printing industry is still alive and well. The printing industry covers many facets of life, whether it's for personal pleasure or business reasons. In fact, at BeTheBoss.com, we believe that the printing industry will never stop. People and businesses will always want to be printing new t-shirts, signs, posters, marketing materials and more, whether they're used to promote a company or just for fun. Here are just a few of the items that people use printing services for:
Business cards
Brochures
Flyers
Coasters
Bookmarks
Banners
Flags
Signs
Bumper stickers
Invitations
Stationery
T-shirts
Hoodies
Hats
And much, much more!
Printing franchises and printing businesses for sale can cover anything from t-shirts and mugs to business cards, brochures, collating, and stapling and folding. Screen printing is still very popular with fundraising events. Newsletters still go out from churches and organizations. Yes, the printing service is still continuing to expand and grow.
At BeTheBoss.com, we have plenty of business opportunities and franchises for sale. If you're considering purchasing a printing franchise, then you're in luck! We offer amazing business opportunities, no matter what type of franchise you're looking for. So we invite you to take a look around and find something that matches your needs, your skills and your personality. Find the business opportunity of a lifetime here at BeTheBoss.com!
What Makes a Printing Franchise a Good Business Opportunity?
Purchasing a printing franchise will always make an excellent business opportunity. With our wide selection of printing franchises for sale, you can find one that best suits your needs and one that you can grow with for as long as you'd like. If you're feeling even slightly wary of purchasing a printing franchise because of the recent advancements in technology, don't be! These advancements have not dulled the printing business in any way. In fact, many of them have even caused printing businesses to thrive further.
You might be wondering, though: What exactly makes a printing franchise a good business opportunity?
One of the main reasons why printing is still so popular is because it makes promotion much easier. Companies can feel free to go beyond word of mouth by using signs, posters, business cards and flyers to get their message out and bring customers in. Printing companies allow others to print everything they may need to market their business. All in all, printing companies help other companies expand and grow.
Even those who are not in a business can use printing services for many reasons. They may want to print beautiful invitations for a party or event. They may want to make a t-shirt for themselves or to give to a loved one. They can do all that with the help of a printing company.
View Our Selection
Don't miss out on a printing business opportunity that's waiting for you! Check out our selection of different printing franchises for sale today to find the company of your choice. You just might find something that could change your life.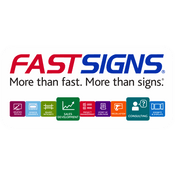 FASTSIGNS
The #1 Sign and Graphics Franchise. As a growing $29 billion industry, signage and graphics will be in demand as long as businesses need to be seen. FASTSIGNS will be there to create captivating,...
READ MORE
$100,001 - $200,000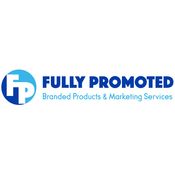 Fully Promoted
The need for businesses to get noticed through brand recognition and advertising is more important than ever before. As a result, this need to get noticed has propelled the embroidery and promotional...
READ MORE
$100,001 - $200,000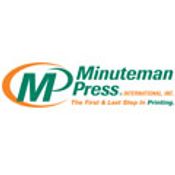 Minuteman Press International, Inc.
Minuteman Press is the world's largest & #1 rated printing, marketing & design franchise that was established over 40 years ago. We offer our franchisees a business that provides high demand products...
READ MORE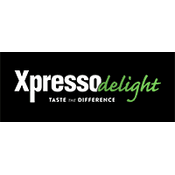 Xpresso Delight
Founded in 2003, Xpresso Delight specializes in providing espresso coffee systems and our exclusive proprietary premium blend of coffee to the high-end corporate market in Australia, New Zealand and...
READ MORE