Internet Franchise Opportunity
Internet businesses for sale include internet cafes, web design, work from home and franchised internet businesses for sale. Internet cafes, alone, are great meeting and social spots. Those without computer access will drop in to check everything from email to write term papers. There is a large and rapidly growing online business development that is fast moving and cutting edge.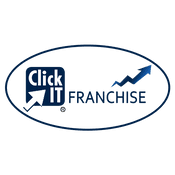 Click IT
Click IT is the #1 franchise offered today in the Managed I.T. Services category (see https://TopITFranchises.com). We offer a complete suite of technology services, products, and solutions and are...
READ MORE