Insurance
Auto, health, liability, disease and home insurance needs are necessary and everyone has some. Want to branch out on your own? Are you a good manager? Insurance businesses and franchises are the stepping stone to being your own boss.
Estrella Insurance
Insurance Agency for property and casualty, auto, home and business. Insurance broker representing many insurance companies.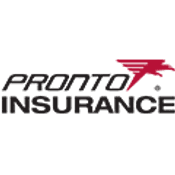 Pronto Insurance Franchise
Founded in 1997, Pronto has grown significantly throughout Texas with over 100 locations statewide. Pronto maintains in-house claims and underwriting departments, allowing us to provide a higher level...