House Cleaning Franchises Opportunities
For busy households where both parents are employed, it can be difficult to find time for cleaning the house. Signing up for one of the many house cleaning franchise opportunities that are available will allow you to take advantage of the big demand for this type of service without having to start from scratch. With social, family and work commitments taking up most people's time, there is big demand for services that can take care of chores that would eat into their limited leisure time. A house cleaning franchise typically requires a low initial investment, and the inventory also tends to be economical. You take the service to your customers, so it is a business that can be run from home and is also the type of franchise that is scalable enough to grow rapidly if you ever want to expand. Unlike commercial cleaning, home cleaning offers more flexibility as you are not typically required to work late nights or weekends. Cleaning is a service that is always in demand, so you have the ability to generate a steady, recurring revenue stream when operating the business correctly. Clients tend to stick with a quality service, which means many owners of a house cleaning business benefit from ongoing contracts. In addition to the affordable start-up cost, you also don't have any problems with wasted inventory. Time is precious, especially in dual-income households, which makes services such as house cleaning very sought after. Operating a house cleaning service can be a hands-on experience if you want it to be because full training is usually provided, but you can also manage a team to get the job done if you prefer. Because training and assistance is provided, it is also an appealing option for someone looking to run a business for the first time. All you need is the drive, determination and passion for delivering a quality service to your customers. Because house cleaning services involve trust and reliability, there is an advantage to choosing a franchise where the brand is already recognized. Building up your own reputation in the house cleaning industry can be very difficult without the groundwork that has already been laid by an existing brand. This is why making use of franchising opportunities is often a better bet. Contact us for more information or check out the house cleaning franchise listings to see what options are available to you in this industry.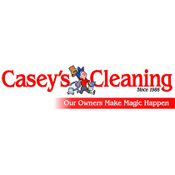 Casey's Cleaning
Create a lifestyle you want with a proven business model
READ MORE
$25,001 - $50,000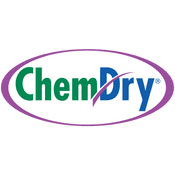 Chem-Dry Carpet & Upholstery Cleaning
Chem-Dry is the world's largest carpet cleaning franchise with nearly 3,500 locations in 52 countries.
READ MORE
$50,001 - $100,000