Home Furnishings Franchises
Home furnishings franchises are available right now for people with the drive and determination to make a business succeed, and to do everything possible to grow the business into a personal success story. You may never have thought about becoming involved with home furnishings in the past, but it is an area of business which constantly generates huge demand from the public. Whether people own their own homes or rent them, old furniture is always wearing out and new home furnishings are needed as replacements. This is also true for office buildings, which require chairs, sofas, tables, and other furnishings to enhance the workplace. There is a never-ending demand for home furnishings, and as operator of your own franchise, you would not even need a great deal of startup knowledge about any of the products offered for sale in your business. Much of that information and other support would be supplied to you by the franchise owner, so that your role is simplified and the task of establishing your business is made much easier. The beauty of operating this kind of business is that you inherit the name brand recognition from an established company, in this case for home furnishings, so that your task becomes one of enhancement and growth of the business rather than its establishment through an uncertain startup period. There are of course other advantages to operating your own home furnishings franchise. For one thing, you immediately become the top person in the organization chart, with no other manager to look up to. If you ever need a day off or a late start to accommodate personal needs, no one will reprimand you for doing so. Every decision made for the betterment of the company will be made by you, so you'll finally get to put your education and your business ideas to work. You'll also be part of a model that has been proven successful for decades now, and you'll be part of the franchise business, which has already given many people their best chance at managing their own enterprise. Perhaps best of all, all the hard work and long hours which you might invest in your home furnishings operation will all benefit your business instead of someone else's company. To get started on the road to self-employment, browse through our directory listings and find the home furnishings franchise near you. You may be just a few clicks away from realizing your dreams!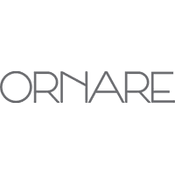 Ornare
Ornare is a 32 years brazilian leading luxury design company with a decades-long tradition of craftsmanship. We are specialized in unique, high-quality, sophisticated and tailor-made kitchens,...