Cosmetic Franchises Opportunity
The average woman over 18 years of age spends $144 annually on cosmetics and beauty services, making this a $200 million industry. Franchise opportunities give you the chance to join this growing industry with the head start of a recognized brand and the support of an established brand company. Cosmetics franchise businesses cover a wide range of products and services. One opportunity is a retail boutique offering make-up, skin care and hair products along with expert advice in their use. Your store might offer an exclusive designer brand, or you might stock a wider inventory. You could also focus on all-natural or organic products for your customers with sensitive skin. Day spas offer you the opportunity to share products with clients while also offering them other spa services. A spa day might include a facial, a massage, or a body or face wax. You can offer your clients a demonstration of body scrubs, wraps and facial masks, and then sell them the same products to use at home. Along with those traditional spa services, you might offer your cosmetics franchise customers a ""fast spa"" experience with eyelash extensions and refills, eyebrow tinting and shaping, flash facials and facial threading. You might also go for a unisex waxing bar, offering Brazilian-technique body and facial waxing treatments. You could set up a beauty bar specializing in manicures and pedicures or a blow-dry bar offering quick shampoo and styling sessions. Maybe you're thinking that you like the cosmetics industry, including the hair and nail salons or massage or tanning businesses, but you really aren't interested in having to hire and supervise a full-time staff and maintain a full inventory of make-up, hair and skin care products. A salon suite franchise gives you the opportunity to join the industry and leave those headaches behind. With this type of business, you are essentially the landlord for a group of cosmetics professionals. They rent salon space from you, and then they are responsible for staffing and purchasing. Finally, with a traditional hair salon, you can offer your customers the perfect hair styling along with the shampoos, conditioners, gels and other products needed to maintain the style between visits to your salon. You can also offer make-up and nail services along with products related to those services. Are you interested in a beauty-related business? Browse these cosmetics franchise opportunities to find the one that fits your interests and investment level best, and then contact us for more information.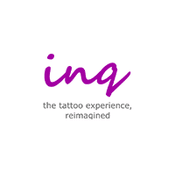 inq Tattoos
Tattoo franchising? Yes please! inq brings tattooing into the 21st century with premium boutiques, clean design, customer service, and technology. inq welcomes new and veteran tattoo customers. Be one...