Carpet Cleaning Franchise Opportunity
Most homeowners have had the experience of cleaning dirty carpets or carpets that have acquired stains and odors from pets that simply have to be removed and sanitized to restore good hygiene. It isn't really a difficult process, but it does require a certain amount of knowledge about cleaning products and the cleaning machines and devices that can best accomplish the necessary restoration to a clean carpet. There is a big demand for carpet cleaning services these days because the need for cleaning is pretty much universal. Not only do homeowners require carpet cleaning, but at some point, almost all businesses will also need their carpets cleaned. The only businesses that do not need any kind of carpet cleaning are those that have no carpets on the floor at all, and that is fairly uncommon. While some homeowners will attempt to do the job themselves, many others will opt for a professional carpet cleaning because they can rely on an expert for a thorough cleaning process. This extraordinary demand creates some terrific opportunities for enterprising individuals who are willing to learn the nuances of the carpet cleaning industry and wish to start up their own business. Franchise opportunities are available for carpet cleaning services, and there has probably never been a better time to become the proprietor of your own franchise and reap the benefits of self-employment. If you have any reservations about how difficult it might be to start up your own business or the hassle of all the legal details, many of those obstacles are bypassed when you become the manager of your own cleaning service franchise. You would be walking right into an established brand name business, so much of the infrastructure of that business is already in place and the brand name itself might already be recognized in your community and beyond. Franchising in general is currently going through a period of significant growth in popularity, largely due to the fact that so many Americans are pursuing the dream of becoming their own boss and enjoying the perks of being self-employed. Starting up your own carpet cleaning franchise won't exactly be a breeze. You'll still have to put in a lot of hard work and commitment to customer service, but if you're willing to do that, then you have a chance of establishing a successful business and earning profits commensurate with your efforts. You can take the very first step toward realizing that dream by browsing our directory listings for a carpet cleaning franchise available near you. Get started today!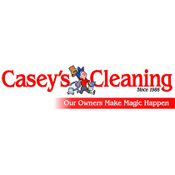 Casey's Cleaning
Create a lifestyle you want with a proven business model
READ MORE
$25,001 - $50,000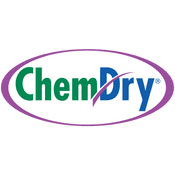 Chem-Dry Carpet & Upholstery Cleaning
Chem-Dry is the world's largest carpet cleaning franchise with nearly 3,500 locations in 52 countries.
READ MORE
$50,001 - $100,000