Accounting & Financial Franchise Opportunity
Money makes the world go around. As long as there is money, there will always be a need for financial and accounting services. These types of franchise businesses are part of the business-to-business services industry, which generates billions of dollars in revenue each year. If you're looking for a business that is likely to weather economic downtimes and will allow you to help others while growing your brand, the financial and accounting industry segment just might be the right spot for you. A wide variety of franchise opportunities are available in the financial service franchise industry. If you like numbers and aren't worried about the IRS, you can try a tax franchise. If helping people secure their futures or property appeals to you, take a look at the various insurance brands, which include auto and life insurers. Some financial franchises focus on helping businesses cut costs and identify waste, while others provide loans or financial advice to the people or businesses that need it. There are payroll processing franchises and even brands that focus on helping smaller businesses process credit card and other in-store payments, the latter of which is becoming more popular as smaller companies move to match consumer payment trends. Business consultation brands also fall under the financial umbrella, and these types of companies can be a great fit for someone who is looking to help other companies succeed or survive. It can be a great challenge to help another company, especially one that's in a tough financial or branding spot, but the reward can be significant on many levels when you hit your mark. With accounting, you'll generally find more focused and specialty businesses. An accounting business might focus on companies or individual clients, and some work with both. You'll see brands that combine the aspects of both an accounting and financial service company, a sort of ""one stop"" shop for whoever the brand's core business is. Many financial and accounting opportunities offer full training, so don't worry that you'll be left out in the cold if you don't have a financial background. Check the franchisee requirements of each brand you're considering to ensure the companies in question are an appropriate fit for you. If you're looking for a challenging opportunity with a brand that is financially focused, take a look through our financial and accounting services franchise listings today to find a company that is right in your own backyard.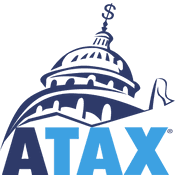 ATAX
After starting with $200, 2 computers and a fax machine the company became one of the largest tax preparation providers in New York. In 2007, Mr. Alvarez launched ATAX.
READ MORE
$25,001 - $50,000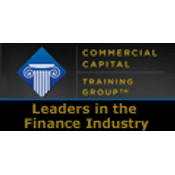 Commercial Capital Training Group
Achieve financial independence by providing business loans from $5K to $50 Million+ while earning huge commissions. Work from home. Dedicated Lifetime Support. Own your own financial business with...
READ MORE
$25,001 - $50,000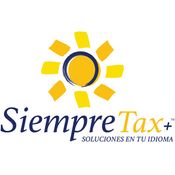 SiempreTax+
SiempreTax+ is a Franchise System dedicated to serving the fast-groing Latino community. We are a unique business in a reliable industry.
READ MORE
$25,001 - $50,000