What Is Neighborhood Marketing?
Neighborhood Marketing is an old concept, but it's as relevant and fresh as any current technological mass media campaign. It's about targeting your marketing efforts on specific neighborhoods, making sure your message is delivered only to the people most likely to be your customers – those within 1-3-5 miles or 15 minutes of your front door.
SEVEN LESSONS AT THE CORE OF NEIGHBORHOOD MARKETING
1. It's all local.
2. The heart of Neighborhood Marketing is inside the Four Walls of your own business.
3. Community involvement is essential to effective Neighborhood Marketing.
4. Trust your people.
5. A good idea doesn't care where it comes from.
6. To make it work from top to bottom, it has to work from bottom to top.
7. Once you deliver a powerful level of service – one that goes beyond the expected – you've made a tangible bond with a customer that no mass media program can achieve.
Neighborhood Marketing is a business philosophy based on a simple and proven principle that works for every business, every time it's applied: your Four Walls, your employees and staff, your customers, your front door, your parking lot, your community connections, and your neighborhood are your first and best opportunities to grow top-line sales.
Neighborhood Marketing is a management discipline, a system of running your business with one prime objective: to uniquely and outrageously satisfy the wants and needs of your customers. It's a way of operating that distinguishes you from all your competitors – especially the ones who waste their money on mass media advertising.
Mass Media Advertising IS Dead
Television and mass media are no longer your secret weapons for growth and competitive edge. Marketing has changed forever. We know the old stuff isn't working, and we know WHY… consumers are too busy to pay attention to advertising. The next time you find yourself mesmerized by yet another sleek auto ad with raindrops that morph into a breathtaking landscape, ask yourself when was the last time you paid attention to the brand being hawked.
Advertising in America has become frantic, clever, expensive, ubiquitous and, increasingly, invisible. The word you hear most often now in ad circles is "clutter," followed by "recall." The two are inversely proportional. Thanks to cable TV, the internet, and the revelation that an ad can be slapped on just about anything, even a piece of fruit, consumers are besieged by messages that often leave little or no impression.
Ours has become a marketing economy, and businesses are scrambling to find ways to stand out from the crowd. Witness the hype surrounding TV spots aired during the Super Bowl. Intense speculation in the media about which ads would be the most entertaining give the Super Bowl the air of an advertising world series.
For the vast majority of businesses, from the largest to the smallest, the task of reaching their audiences has become costly, clumsy, and frustrating. At a recent conference sponsored by the Advertising Research Foundation, analysts reported that recall rates for internet banner ads had dropped almost to zero as internet use and content grew. In a holiday survey of 2,677 online shoppers by Active Research, 22% were unable to cite a single internet ad when asked to name the one they found most memorable.
The same trend has bedeviled TV advertisers. Since the 1960's the length of TV commercials has shrunk, the number of commercials during a commercial break however have quadrupled, and the number of viewers who recall ads they've seen has plunged from 1in 3 to 1 in 5. This in spite of, perhaps even because of, a revolution in creative imagery.
And let's not forget the TV advertiser's greatest enemy, the remote control. With scores of channels to choose from, viewers routinely click to another channel or hit the MUTE button as soon as the ad break begins. Or they tape/record the program they want to watch and fast-forward through YOUR vital message.
We talk a lot about TV advertising because it is the most visible, but the same issues apply in print. Vanity Fair recently bought out an issue with a staggering 500 pages of content, most of it expensive, four-color advertising with special pages printed on heavy paper. How could ANY advertiser who wasn't on the back or inside cover expect to stand out in a crowd like that? Your local newspaper isn't much better. If you've ever tried to read a Sunday paper, you know that you do what most readers do: grab all those color inserts and dump them into a recycling bin without a second thought.
Where are we headed, and where are we at? A bigger chunk of business resources is being redeployed into marketing, and companies in the advertising business are getting richer. Cable ad rates have risen substantially right along with network rates; while newspaper advertising is unaffordable for small businesses and we've seen billboards on New York taxicabs jump over 30% in recent years. AND the trend continues.
Some of the savvier companies are truly rediscovering Neighborhood Marketing. Take Dave & Busters (D&B), the 84-unit restaurant-entertainment chain. They embarked on a neighborhood marketing campaign to bring the D&B experience into every business office nearby one of its locations. They took lunch hour escapades that featured D&B food and fun to the lobbies of their customer's office buildings. Pepsi started shifting its marketing dollars, moving away from mass media and selecting niche Neighborhood Marketing and speaking to customers in the neighborhood vernacular. It's ALL local! Wal-Mart reported a drastic shift, allocating their marketing budget away from mass media into other advertising mediums such as the internet.
So what happens when businesses take all that money and invest it inside the Four Walls of their stores and in their neighborhoods? An amazing thing: sales rise, expenses are managed, profits grow, and businesses flourish.
Would you like to know more about how to grow your top-line sales using only a fraction of the money you might be spending on advertising, and with a lot more control than you'd have with scattershot marketing? Give Tom Feltenstein a call and let's chat – (561) 650-1315 or drop him an email: tom@powermarketingacademy.com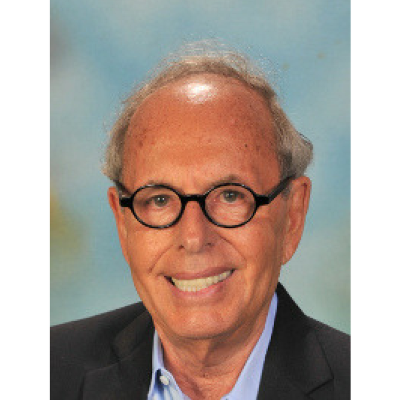 Tom Feltenstein
CEO/Founder - Power Marketing Academy
Franchising in the Post COVID Shutdown Era: The Time is Now to Change the Future
The pandemic has brought many changes across all industries, franchising notwithstanding. People have been displaced, projects put on hold, and in some cases business owners have had to rethink how or if they will be able to operate their businesses. As contrary as it may seem, however, now is the ideal time for potential franchisees to consider business ownership through franchising. And, therefore, it's an important time for franchisors to provide compelling reasons for franchisee candidates to consider them. As individuals have taken the time to reflect and plan for their futures during the shutdowns and in the subsequent reopening periods, smart franchisors have also stayed busy making their concepts relevant and attractive – not just for consumers, but also for potential franchise buyers.