Understanding the Structure of Franchise Fees
There are a number of fees associated with franchising, as a Franchisor you should understand how each impact your business model and ability to support your growth through franchising. Each one is either a profit center for the franchisor or it covers the cost of delivering a service to and doing business with your franchisee.
Franchise Fee
When you decide to franchise your business, you will determine an initial franchisee fee to be charged to new franchisees. It is a one-time upfront cost for the franchisee and marks their investment in your franchise. The franchise fee is typically $20,000 - $50,000 depending on the industry, business model and value proposition to the franchisee. This fee helps you as a franchisor to be sure you're getting franchisees who are serious about making your business model work for them in addition to providing capital needed to support, train and provide value to the new franchise owner. To set your franchise fee, you and your franchise consultant will need to weigh the marketability of the franchise at various price levels, understand the potential ROI for a franchise investor and know what the overall franchise marketplace trends are currently. The franchise fee should be structured in light of a number of factors, such as front-end selling expenses, advertising, commissions, training, site and start-up assistance costs, market needs, and other variables.
Royalty / Profit Centers
Royalties will be determined based on the needs of franchisees, ongoing operational expenses attributed to the franchisor and current industry practices. Royalties usually they range between 5 and 10 percent of gross sales and are collected on a weekly or monthly basis throughout the term of the franchise agreement. On occasion royalties may also be a flat fee or flat fee plus a percentage of the sales.
Royalties help to support the franchisor and the franchise organization
and should be based on the need to maintain sufficient corporate cash flow, to support general and administrative costs and franchise services, and to provide ongoing income for the continuing operation of the franchise. They must also be affordable for franchisees and allow the franchisee to generate a sufficient Return on Investment in their franchise model.
Operational Fees
Some Franchisors will charge franchise fees related to the operations of the franchise business. Fees related to CRM support, technology fees or support fees will be included in the Franchise Disclosure Document. Some of these fees will be charged only when a franchisee goes outside of the allotted time or resources for support, say for example a franchisee has exorbitant turnover in their management and needs the franchisor to come train the new staff. These fees may range in structure and cost significantly, as needed fees may be $500/day plus expenses where a technology fee might be $125 per month for the franchisor to provide a CRM solution to franchisees. These fees should not be profit centers and should only be in place if the service offered to the franchisee carries tangible value
Marketing Fees
There are three primary marketing fees within a franchise model.
Local Advertising:
The first is a local advertising requirement. That's paid to local vendors and franchisees are required to spend that amount on advertising. Advertising can include traditional newspaper or television ads as well as direct mail, door hangers, or other means. Usually the local marketing fee is not collected by the franchisor.
Cooperative Advertising:
The second marketing requirement is cooperative advertising where the franchisor focuses on marketing efforts for a region. The thinking here is that all of the units in the region have a vested interest in being successful. So they pool their marketing dollars to support advertising and brand awareness in that market. The amount is usually 1-3 percent which is a lower cost per unit and everyone wins.
National Marketing Fund:
The final type of marketing fee is a national marketing fund where all franchisees contribute 1-4% of their monthly Gross Revenues alongside royalty payments, to the Franchisor who then invests this into broad marketing initiatives meant to benefit the entire system.
Altogether, the fee structure of any franchise system is a critical element which will be directly tied into the success or failure of any franchise system. It is imperative that when going into the franchise market, you have a keen understanding as to how best to present your franchise opportunity and what compensation format is presented.
Author: Christopher Conner, President, Franchise Marketing Systems
For more information on how to franchise your business, contact Franchise Marketing Systems
To learn more about franchise opportunities, visit BeTheBoss.com.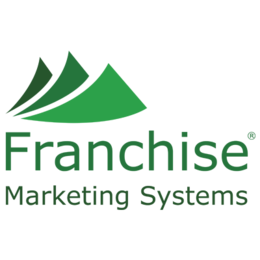 Franchise Marketing Systems
franchise development
Between Now and Normal –Turning Back On the Franchise System - Part 2
We all thought 2021 would bring us "normal", but this seems to be the decade that just keeps on giving. We are in the middle of this 3-part series, we will look at some best practices, or possibly let's continue to say 'anticipated best practices' on how to Turn Your Franchise System Back On.