How Franchising Impacts The Economy and Creates Jobs
Franchisees support communities by strengthening them financially.
In cities around the nation, franchises play an integral role in supporting the local economy through job creation and the payment of taxes. For example, in Jacksonville, Florida, Checkers franchisees Karen and Rich Weber have turned around a franchise that failed not once with former owners but four times previously in the city. Thanks to their knowledge of the restaurant industry and franchise training, the couple has survived to see the opening of their second location in the city. Each unit now employs between 25 and 35 people, all paying taxes, all spending their paycheck within the community.
The Weber's reputation for building customer relationships has helped them create growth within their franchise. Previous owners were not able to keep up with customer demand, create employee culture and as a result failed. However the new franchisee following the franchisor's system were able to thrive and grow thereby offering several benefits to the local economy. With the opening of a second Checkers in the city, there is a need for even more employees to fill the roles in the business.
Local Franchises Help Other Local Businesses Thrive
Local people are more likely to shop locally when they have a reason to come into town in the first place. Very often the excitement of a new franchise spreads like wildfire. The increase in traffic into a downtown area or shopping center as the result of a national or Regional franchise opening is more often than not instrumental in helping other business owners meet sales goals. In return, these businesses may hire more people, they pay more taxes due to increased sales and support the toen or city's budget for the year.
Employment Rates Steadily Increase Yearly Because of Franchises
According to the International Franchise Association (IFA), 2016 helped U.S. employment rates by growing 3.5 percent. The projected totals for 2017 estimated continuous growth with the addition of close to 250,000 new jobs. Franchise output was also up in 2016 by a reported 5.8%.
Franchises Earn Billions of Dollars Annually
Estimates for 2017 had franchises earning an outstanding $700 billion. Americans then contribute dollars to the local economy through payroll and taxes. Having the option to become a franchisee opposed to starting a business from the ground up is very appealing to entrepreneurs who see growth projections for franchises on the incline each year.
Opening a Franchise Concept or Turning Your Business Idea into a Franchise Help Communities
Franchisors contribute a great deal of resources to communities around the globe. Launching a successful franchise business provides entrepreneurs with the opportunity to share their ideas, products, and services with like-minded business people who find franchising to be a legitimate way to go into business for themselves. The local economy thrives, jobs are created, and local business districts in cities around the globe profit.
For information on starting your own franchise business contact: info@frangrow.com or call (917) 991-2465 or visit www.frangrow.com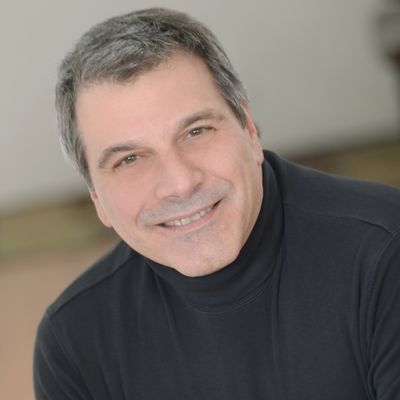 Gary Occhiogrosso
Managing Partner of Franchise Growth Solutions
Big Data Debugged
You hear the term "Big Data" a lot these days. What exactly is it and is it just available for large companies? This term refers to these huge data sets that businesses are building.
What Is A Kiosk Franchise?
Kiosk franchises are franchises that are run out of kiosks. They are great for several reasons but the big appeal for them is the low level of investment required to buy and operate a kiosk franchise.
Why You Should Consider a Spa Franchise
Spa franchise opportunities are becoming increasingly attractive to entrepreneurs. Here are a few reasons why you should be considering purchasing a spa franchise.