TruBlue Total House Care Franchise
Franchise
| | |
| --- | --- |
| | $50,000 |
| | $44,900 |
| Units in operation | 50 |
| Franchising Since | 2011 |
TruBlue Total House Care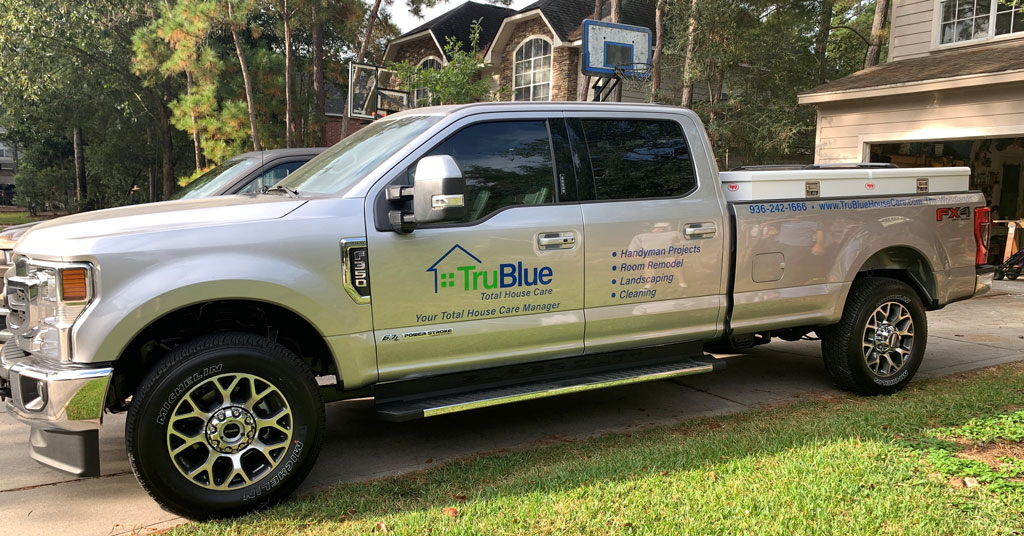 About Us
Working to ease the burden of home upkeep for busy families and seniors aging-in-place. TruBlue is the trusted name in senior house care, and the only name in total house care.
The senior market is exploding. 10,000 people will turn 65 years old every day for the next 20 years. Many boomers have lived in one home their entire adult lives, and a vast majority of them want to keep it that way. In fact, according to AARP, 87% of seniors want to stay in their homes as they age. This is where TruBlue comes in. As the population ages, their needs become greater. Where painting a fence or changing lightbulbs used to be relatively simple, these tasks can become more and more difficult. With TruBlue, elderly homeowners know they can make one call to one company for a variety of services. – giving them peace of mind in knowing they won't have multiple vendors and contractors in their home.
While TruBlue works to keep seniors in the home where they have all their memories, another major driver is assisting busy families, freeing up their time so they can make new memories together. By working with two populations, TruBlue has developed a reputation as the trusted total house care company. As a matter of fact, TruBlue is the ONLY national provider that specializes in house care for both inside and outside of the home. As the go-to solution for families and seniors in need of assistance, franchise owners can expect to be the first company they call. And with proprietary software, automated estimation tools, and a unique subscription service, Franchise Owners have all the tools they need to maintain a solid client-base and sustainable, long-term, growth.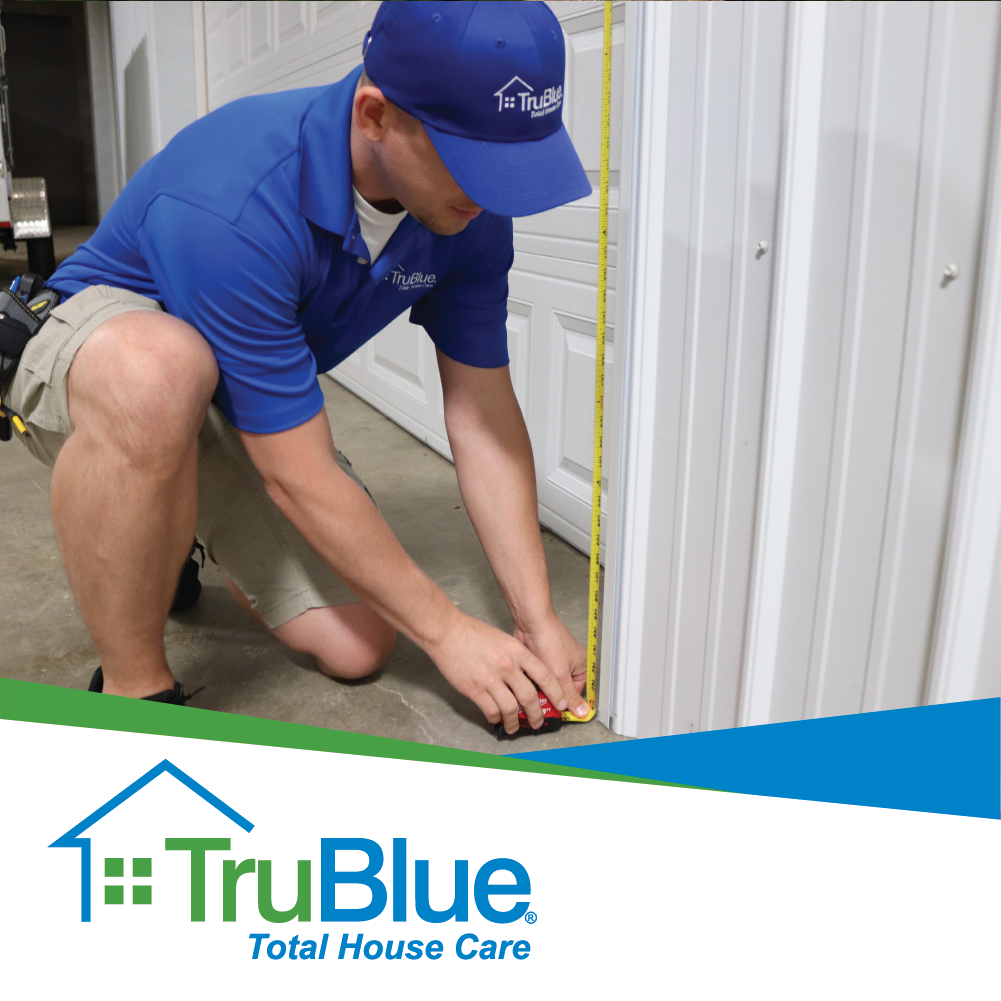 Why Choose TruBlue?

The success behind TruBlue is due in no small part to our executive team and investors, who have decades of experience in founding and growing multiple, national franchise systems. TruBlue's affiliate, Strategic Franchising Systems, has successfully launched and developed eight national franchise systems over the last three decades, three in senior care, four in home services, and one in business coaching.
We leverage the coaching franchise and their proven coaching processes to help coach TruBlue franchise owners to become strategic business owners to successfully scale their companies, so we can help drive their success and balance their lives. TruBlue is positioned to continue the successful track record of success.

TruBlue offers franchisees many resources to set them up for success.
House Care Plus - The comprehensive monthly maintenance package for every budget. This unique subscription-based service ensures that clients won't hesitate to call when their home requires maintenance. This monthly maintenance program gives TruBlue Franchise Owners monthly recurring revenue along with a consistent presence in clients home... building trust and a sense of familiarity through routine checkups and necessary upkeep. The continued relationship between franchisee and client lends itself to more lucrative projects, continued business, and higher revenue.
TruBlue C.A.R.E. - The cutting-edge estimating and automated marketing system provided to all TruBlue owners. With TruBlue C.A.R.E, franchisees can handle email marketing, project management, and price estimation at the click of a button… eliminating the guesswork and giving them more time to find clients, score leads, and keep tabs on ongoing projects.
Winner's Circle - With the exclusive Winner's Circle program, franchise owners can earn back their entire franchise fee upon reaching predetermined milestones in their first 2 years in business.
Initial Training - This three-week course serves as a launching pad to help new franchisees get up to speed on the TruBlue business, complete the necessary certifications and obtain licenses and, if needed, begin operations.
Corporate Training

- Before launch, new owners take part in the 5-day training session at the TruBlue headquarters in Cincinnati. During this week of onboarding, new franchisees are given all the information they need to be successful; including how to network to build referral partners, manage customer relationships and effectively market their business to the community through personal, digital, and direct marketing efforts. After training, new franchise owners will move forward with a new level of confidence.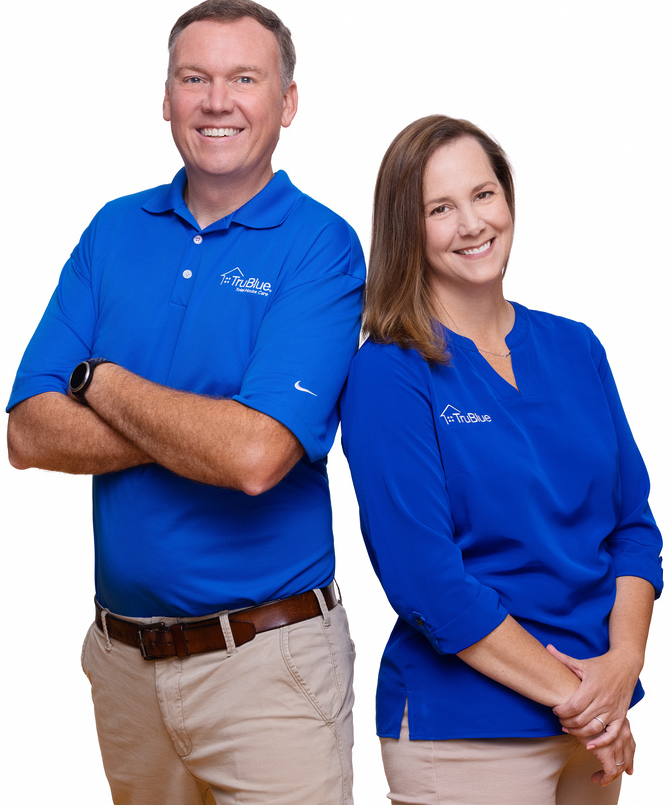 Business Plan - From start to finish, franchise owners are assisted by the dedicated executive support staff to establish and execute a comprehensive business plan. Covering everything from launch to expansion, business coaches work with franchisees to set realistic and achievable long-term and short-term goals. Unlike other franchise systems, new TruBlue business owners will receive ongoing support on a regular basis. - this way growth and marketing strategies are constantly being refined and adjusted to achieve optimal results.
Ongoing Coaching - TruBlue corporate coaches remain accessible to franchisees at any time. Every new franchisee receives weekly check-in calls to help grow their business. Corporate support also offers on-going webinars, conference calls and regional and national conferences, to augment franchisee skillsets as a business owners and marketers.
Role of Franchise Owner & Ideal Candidate
A TruBlue Total House Care owner will spend their typical day overseeing the business. This includes networking, providing estimates for work, closing sales, ensuring excellent customer service, and managing their technical staff. Our owners typically do not perform the contracted services themselves.
You do NOT need direct experience in the senior care or home services industries! We are NOT looking for handymen or technicians. Instead, we are looking for people who have a burning desire to become a business owner and builder of teams, not a technical doer. People who want to seize freedom, flexibility, financial success, serving others, making a real difference, and being in charge of their own path and destiny. Bring the right heart, passion, and drive, and we will train and coach you every step of the way. We recommend that you simply have solid business or management experience with abilities in either project management/operations or sales/marketing…and eventually hire someone with talents complementary to yours. You will hire your technical staff...maids, handymen, generalists, supervisors in time, etc. There are plenty of good technicians out there looking for a professional brand, effective operating and marketing systems to keep them busy year-round, and a good leader with a good heart…YOU. You should be confident in your ability to manage people, possess an entrepreneurial spirit, a strong commitment to customer service excellence, and a drive to follow our proven systems as you bring the TruBlue business model to your community.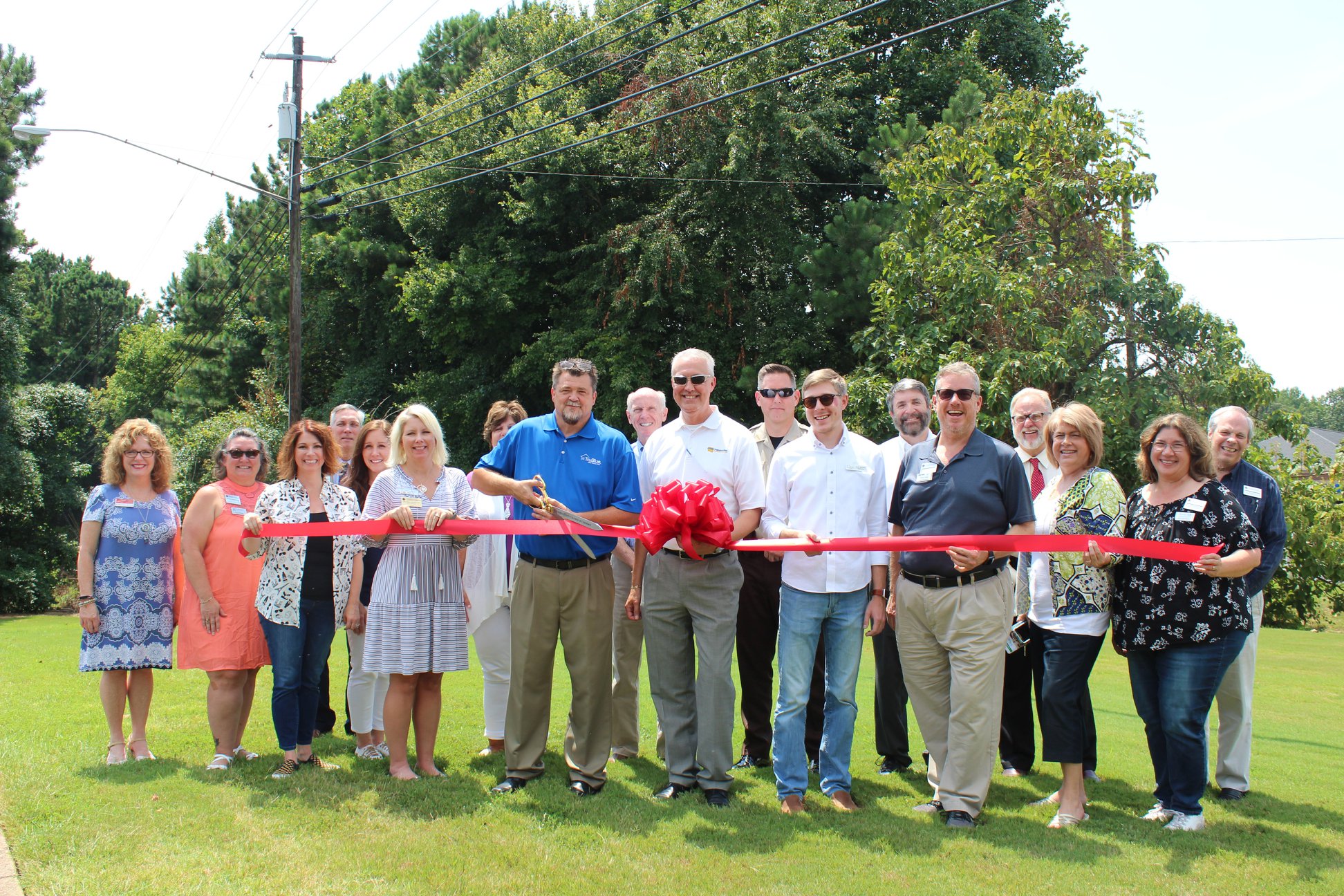 Testimonials:

"I was an engineer, but an entrepreneur at heart. I spent many years chained to a desk dreaming of owning my own business. TruBlue allowed me to make that dream come true in ways I could not imagine. My experience with TruBlue has not only been rewarding financially but also rewarding mentally, because we provide a service that is so needed in this area, especially for seniors." - Daniel Elswick (TruBlue Total House Care of East Lexington)
"TruBlue really puts its franchisees in a position to be successful right away. Daniel and I knew we had the work ethic, but we had no idea how to start a business. That's why we invested in TruBlue. The system they provide is simple to follow, and if you are willing to work hard, you can see quick success. I think we are proof of that." - Casey Martin (TruBlue Total House Care of East Lexington)
"I'm especially excited about working with seniors and helping them enjoy their homes for as long as possible. I grew up in rural northeast Montana and, like many small towns, our seniors were always at the center of our lives. Having spent time with a lot of older people, I have a huge respect for their journeys and I understand the challenges they face. My grandmother will be 90 and, while she's still active and spry, I know TruBlue could make a difference for her, both in the regular maintenance of her home and with taking on projects to make it safer and more liveable along the way." - Tyler Pittenger (TruBlue Total House Care of Lakewood)
***Be sure to ask about our $2,000 Veteran's Discount!***
Request More Information Today to Speak to a TruBlue Representative!
Is this your franchise?
Contact us to unlock your franchise's page to add content and get leads!