Tile Liquidators
Franchise
| | |
| --- | --- |
| | $50,000 |
| | $28,000 |
| Units in operation | 5 |
| Franchising Since | 2018 |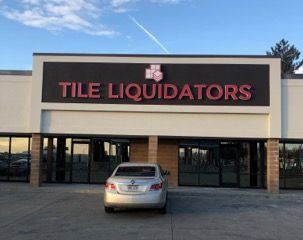 About Us
Tile Liquidators is the leader in first quality, low price flooring options. Our buying power and sources that we have developed over the last 30 years, gives us the opportunity to make huge margins on great essential, in demand flooring products.
Our No frills - warehouse style showrooms, limited staffing, and low fixed costs makes a Tile Liquidators franchise a great financial vehicle.


Our Industry
The US flooring industry in 2018 was over 23 billion dollars at the wholesale (first point of sale ) statistics. Assuming a 40% retail margin across the board , this equates to 38 Billion in retail sales.
It is a very recession / pandemic proof business, as every building has a floor, and they need to be covered.
The industry is broad as we cover carpet, tile, hardwood, laminate, luxury vinyl and natural stone.
Flooring products are made in the USA and all over the world. We have chosen to use US manufactures and importers to keep good control of the supply chain.
Its a great industry with products people need , but also enjoy buying. Our customers include retail, builders, contractors, realtors, house flippers, property managers, designers , architects, restoration companies, wholesale, and commercial.
Products are easy to store, ship and sell. ( and don't spoil)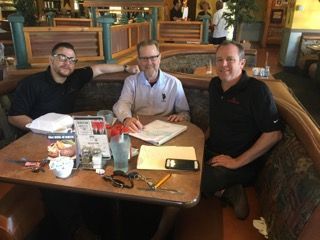 Our Opportunity
Our business model is so streamlined, you can run your business like an expert even if you have no previous business ownership or flooring experience.
We offer complete training on how to set up and run a business, product knowledge from all our vendors, and tricks of the trade on how to grow sales when your competitors are waiting for customers to come in.
Our buying power, and strategies allows you to offer incredible pricing to your customers, and still make a great margin.
We have simple showrooms, minimal staffing , and low overhead which all helps your bottom line. Our products don't spoil, so what you don't sell this week, you can sell next.
Your store will provide all the flooring products customers are looking for. We sell closeout items, stocked items, and running line material. We also sell wall tile, mosaics, pool tile, and decorative pieces. We are a true one stop shop.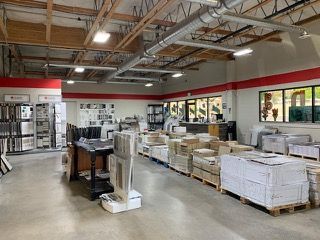 Our Benefits
Low start up cost
Retail hours
Approved suppliers provided
Excellent training
Proven operating system
Flat Royalty
First quality products (that don't spoil)
Purchasing power
High gross profit margin
Minimal staffing
And............. ALL BUILDINGS HAVE FLOORS


Additional Benefits
Two days training in Sacramento, then 3 days training we come to your new location
Great Company website, managed by us, that provides leads directly to you.
Is this your franchise?
Contact us to unlock your franchise's page to add content and get leads!