The BBQ Cleaner
Business Opportunity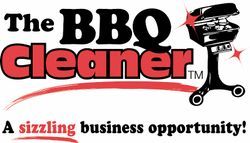 The BBQ Cleaner gives you absolutely everything you need to launch and run your grill cleaning business in the years ahead.
| | |
| --- | --- |
| | $1,000 |
| Investment | $10,001 - $25,000 |
| Franchising Since | 2009 |
A Sizzling Business Opportunity!
Have you dreamed of owning your own cleaning business? How about a proven business with little to no competition with hot customer demand where you keep 100% of every dollar you make and have on-going support?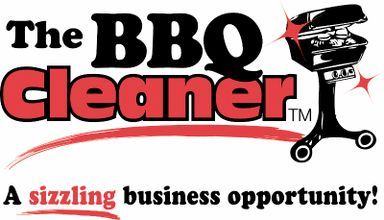 About Us
The BBQ Cleaner has quickly become one of the hottest and most recognizable businesses in the United States in just 8 years with its rapid successful expansion to over 170 locations across the United States.
The BBQ Cleaner gives you absolutely everything you need to launch and run your grill cleaning business in the years ahead.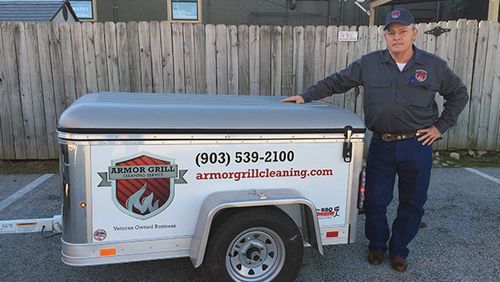 Our Process
Equally impressive is the fact that our truly amazing grill cleaning materials are eco-friendly by being bio-degradable, non toxic and harmless to the environment. Add this to our proven business model and you have a recipe for success!
We'll lead you every step of the way once you've decided to join our rapidly expanding network of BBQ grill cleaning experts. We'll help and guide you through each and every aspect of starting up your new cleaning business, right the way through induction training and beyond. Many of your customers will use you time and again after they see how valuable a service you provide for them. It's a service they don't want to do themselves or they can't get elsewhere!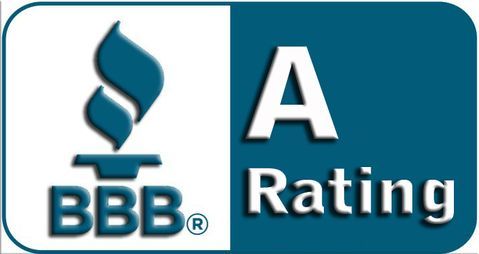 Our UNIQUE Opportunity
Once you are up and running, you keep 100% of what you make. There are ABSOLUTELY no on-going fees at all! Every dollar you ever make stays in your pocket and doesn't go to someone else. And since you will be running your business in the many years ahead in your area, your personalized business launch training will take place in your city!
Business ownership with The BBQ Cleaner is truly unique. You own 100% of your business. Unlike a traditional franchise where you aren't the true owner of the company, you own your business and own all its valuable equity. ¬
The BBQ Cleaner is an "A" rated company with The Better Business Bureau and has received numerous awards and distinctions for its operators success.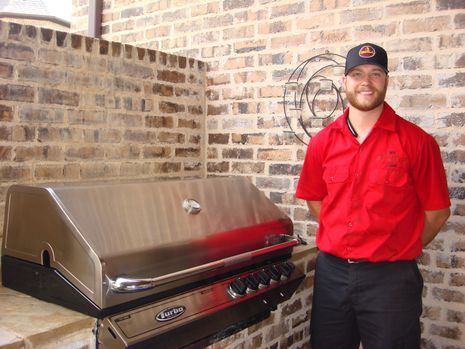 Our Benefits
The top 10 benefits of starting your own business with The BBQ Cleaner:
Absolutely no on-going fees. Keep every single dollar you make!
No previous experience required
Training at your location where you will run your business
Take advantage of the perks of true business ownership
Be part of a network of over 170 locations (and growing) nationwide
Little competition for a vital service that your customers will love
Set your own schedule and appointments for when you want
Free on-going support
Since its your own business, you own 100% percent of the equity of the business
Run it your way
Get Started With The BBQ Cleaner TODAY!
Take advantage of our FREE consultation! Request more information to set up your FREE 15-minute consultation with The BBQ Cleaner today.
The BBQ Cleaner will get you started with your own kit of cleaning products, an operations manual, 1 on 1 training at your location, personalized marketing materials and ongoing business support among many other things! The BBQ Cleaner will walk you through the entire process to ensure that you get your company set up fully and functionally. The BBQ Cleaner will also offer on-going support.

Testimonials
"This has been totally unbelievable for me and my family as I've now expanded to 4 locations since opening in 2009. I thought my expectations might be too high when I started, but it wasn't long until I surpassed them. I could only have dreamed of having this many happy satisfied clients that use me over and over again. They refer me to friends and family all the time. The fact that I keep 100% of what I make really has made this a grand slam for me. I couldn't be any happier and look forward to continued years and years of success down the road with The BBQ Cleaner at my side."
Bart Thomson, Bart's Grill Cleaning, Cherry Hill, NJ
"When deciding whether to start a business or not, I learned right away I was not a fan at all of franchises where you have to pay them a percent of the hard-earned money earned that would be taken away from my family. Going with The BBQ Cleaner was such a simple choice. We keep every single dollar we make! Why would anyone ever want to throw money away to a franchisor when they could keep every dollar they make for themselves and their family? On top of that, we own 100% of the equity in our business. From Day 1, The BBQ Cleaner has been absolutely amazing. Whatever we need, they are there. Thanks for everything you have done for both me and my family. Looking forward to working with you guys in the years ahead."
Scott DeLong, Colorado Grill Guy, Denver, CO
"I highly doubt you can find anything like The BBQ Cleaner in the marketplace where the investment to get started is so low and the return is so high. Keeping every dollar we have made has been an integral part of all the success we have had. We got started in 2014 and within 5 months had to expand to another location to keep up with the demand from our customers. Fast forward to now, and we have employees galore and keep continuing to grow every single year. We really don't know where our ceiling is but we are excited to find out."
Josh Yale, My Grill Guy, Fort Worth, TX
Is this your franchise?
Contact us to unlock your franchise's page to add content and get leads!