Senior Link America
Franchise

Senior Link America provides seniors the peace of mind of being able to live alone but still manage to get help at the push of a button. Due to the explosive growth of the senior population over the next 20 years Senior Link America is looking for individuals who want to take advantage of this unparalleled opportunity. Senior Link America is so confident in our opportunity that we are going to start our dealers off with 40 established accounts!
| | |
| --- | --- |
| | $1,000 |
| Investment | $25,001 - $50,000 |

About Us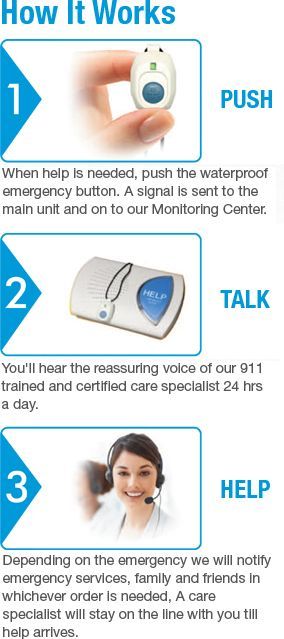 Senior Link America is one of the most established and well respected companies in the medical alarm business today. We provide seniors the peace of mind of being able to live alone but still manage to get help at the push of a button.
Our company was built on one very simple philosophy, treat our members like family. This philosophy has carried over into all aspects of our business and created a profitable and enjoyable working environment. Our years of experience in the medical alarm field will benefit you in every aspect of your business. From your policies and procedures, to your sales and marketing systems, we offer the knowledge and expertise - built over decades – that provide a solid foundation to put you in business.
Industry Outlook
On January 1, 2011, the first wave of Baby Boomers turned 65 years old. Thereafter, 10,000 baby boomers will reach the age of 65 daily. This trend will continue for the next 19 years.
The 77.6 million Baby Boomers in the U.S. will represent the largest portion of our population by age group. Baby Boomers are used to living well and maintaining an independent lifestyle. A medical alarm will allow them to continue living that independent lifestyle in the comfort of their own home.
With 10,000 new potential customers entering the marketplace each day the medical alarm industry is flourishing so now is the time to take advantage of this unique opportunity!
Why Senior Link
Senior Link America has developed a turnkey business model that will allow our dealers to succeed in the medical alarm industry with a good work ethic and positive attitude. We are the only company that believes in our dealers so strongly that we start each dealer out with 40 establish accounts.
Here are a few reasons why Senior Link America is the right choice for you.
Established Accounts - We are so confident in the success of our dealers we will start you off with your first 40 accounts and these accounts will generate revenue day one.
Various Revenue Streams – There are three different revenue streams that allow a dealer to grow their business while still maintaining a monthly income.
Marketing - You will receive state of the art marketing support as you grow your medical alarm dealership. From brochures, websites, business cards, print ads to direct mail postcards, we will assist you in developing and implementing your marketing plan.
Start-Up – It's very simple once you are approved and trained you could be up and running in as little as 30 days.
Training and Support – Getting started you will be trained in every aspect of the business by the president of Senior Link America, after that you will have our team of experts available to assist you 24 hours a day.
Ideal Candidate
An ideal candidate wants an add-on or full-time business that can be operated from home or an office space. Experience in the service industry is a plus but definitely not necessary this business can be taught to anyone who has the desire to succeed as a business owner.
Learning more about our opportunity is easy! First, fill out the Request Information form to your right. Once we hear from you, we'll walk you through every aspect of a medical alarm dealership then together we will determine if this is the right opportunity for you.
Is this your franchise?
Contact us to unlock your franchise's page to add content and get leads!