Miami Grill
Business Opportunity
| | |
| --- | --- |
| | $1,000 |
| Investment | $200,001 - $500,000 |
| Units in operation | 36 |
| Franchising Since | 1990 |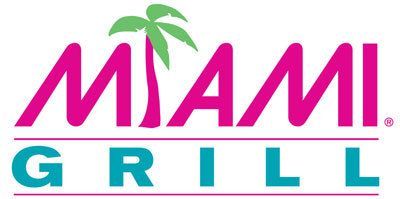 With over 30 successful locations and 250 plus in development, a superstar partnership with worldwide music sensation Pitbull and growth stats that surpass the highest industry expectations, The New Miami Subs Grill is the latest talk on the industry's lips. An icon of 25 years, the fast-casual franchise brand is reaching global heights with its newly debuted prototype, Miami Grill, a new generational identity set to fully accelerate into worldwide expansion.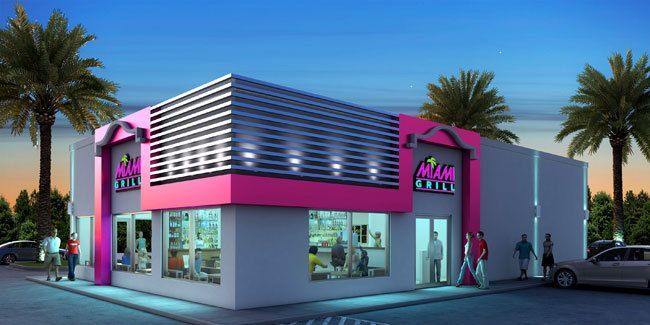 Synonymous to the very essence of its namesake, the Miami Grill franchise is iconic to the city, drawing in an all-new generation of fans and smart leadership with an electric, revitalized new look and feel that truly hones into the vibrant life and glamour of Miami. With a dynamic combination of time-tested recipes, new aesthetics and design, and a global celebrity partnership, Miami Grill is poised for aggressive growth and widespread success.
CEO Richard Chwatt attributes the immense progress to the franchise's keen focus on revitalizing the brand through renovation and relocation, as well as a commitment to downsizing existing locations that didn't fall in line with projected growth plans. The iconic fast-casual franchise chain, beloved by fans worldwide, has grown to become Florida's largest regional sub and grill chain, featuring an incredibly diverse menu of options like world-famous Philly cheesesteaks – made with Philadelphia-imported steak– fan favorite wings, stellar gyros, as well as award-winning fresh Angus steak burgers and fries.
In July 2012, Armando Christian Perez, aka Pitbull, purchased an equity partnership in The New Miami Subs Grill. The businessman and internationally acclaimed music sensation, who frequented Miami Subs in his youth, sits on the executive team and board of directors and is working to revamp the brand's image while aiding its global expansion efforts. Perez is the first artist to become an equity partner for the franchise chain.
Recently, a strategic decision to introduce Miami Grill, with a new name and feel more representative of the eatery's diversified offerings, became part of the brand's new generational identity. Miami Grill restaurants will serve the full brand menu along with breakfast, beer, wine and Dom Perignon champagne, a historically acclaimed offering for the iconic franchise that Chwatt recently reintroduced. Miami Grill also offers a "Healthy Choices" menu with options such as heart-healthy salads, hot and cold subs and pitas, cooked to order for dine-in or take out. Long applauded for its sundry menu offerings, Miami Grill takes the lead in the fast-casual world, dishing out great food, made to order and served fresh, with select locations also offering delivery and breakfast.
In the midst of aggressive expansion efforts, the South Florida staple is in unstoppable growth mode both domestically and abroad, making now a very exciting time to buy in. When the question, "what franchise brands are buzzing," is asked, key decision makers are responding, "Miami Grill." For a brand that has withstood the test of time, this is an explosive brand revival, full of limitless franchise possibility and infinite growth.
Mission Statement: Miami Subs Corporation is a food service franchising organization dedicated to providing superior food quality and enhanced value to our customers. Our goal is to exceed guest expectation while providing an exceptional dining experience. We are positioned as a fast casual concept with a wide menu variety. Our commitment to 100% customer satisfaction will guide all of our actions.
Visit our website at: http://www.miamigrillfranchise.com
Testimonials
"I am absolutely thrilled to be a part of the fresh and new direction Miami Grill is taking." - Dan Finlayson, Franchisee
"Miami Grill is the hottest brand out there. We are excited to launch our new South Beach location." - Vito Reznik, Franchisee
"With all the franchise concepts to choose from I'm happy I selected Miami Grill. Fresh food and new look shows me their vision for the future." - J.C. Rivera, Franchisee
"Being part of the expansion of such a dynamic franchise with a dedicated support team has been great." - John Nakis, Franchisee
Is this your franchise?
Contact us to unlock your franchise's page to add content and get leads!