Handyman Matters
Franchise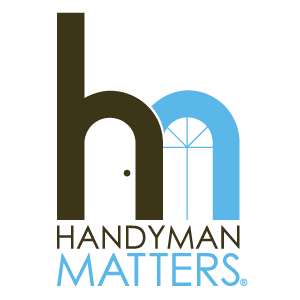 Handyman Matters is a technology-based repair and remodeling company, that services jobs of all sizes for residential, commercial, and national accounts. Today, through the development of proprietary technology, marketing strategies, sales processes and operational systems, the company has grown to over 125 franchises.
| | |
| --- | --- |
| | $124,999 |
| Investment | $50,000 - $100,000 |
| Units in operation | 125 |
| Franchising Since | 2001 |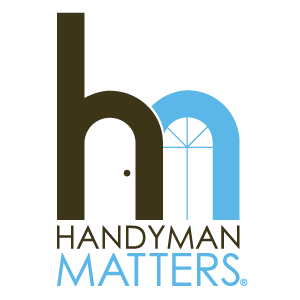 Handyman Matters "Helping You Love Your Home"
We are a technology-based repair and remodeling company, that services jobs of all sizes for residential, commercial, and national accounts. Handyman Matters strives to solve home improvement problems the way our customers expect. We pride ourselves on hiring highly skilled craftsmen and inspiring them to find workable solutions to our customers' challenges. We collaborate with our customers until they are comfortable with a solution, and then we continue to communicate our progress on the project until it's done. Finally, we follow through to ensure outcomes meet or exceed our customer's expectations.
Why choose Handyman Matters?
Founded in 1998, Handyman Matters has become the top franchise in the home repair & improvement industry. We fill the niche of providing small services; we work hard to earn the trust of our customers which leads to larger projects. Currently, we support 125 franchise units in 34 states across the US. We offer protected territories with a minimum count of 62,500 households. Additionally, we have a commercial base of 3000-plus relationships with large companies such as Starbucks and BestBuy. Our goal is to change the face of this industry to a more positive one, with marketing safety and reliability as our #1 job.

Join a thriving industry today
According to the United States Census Bureau, there are now over 126 million housing units in the United States, and of that number, over 95 million were built before 1990. Today, these homes are nearing 30 years and are needing the necessary repairs and maintenance to maintain their value. The average consumer holds onto their home for at least 13 years. However, with the housing market continuing to rise, people are choosing to do repairs and remodels to their homes rather than move into larger, more expensive homes.  As a result, now is the best time to be in this industry. A Joint Center for Housing Studies out of Harvard University found that the average annual spend for home improvements per homeowner is $2500.
Handyman Matters Franchise Benefits
Being founder-lead, we have a family culture here at Handyman Matters, with integrity as our goal. We strive to treat each owner with respect in hopes they will reflect that behavior onto their staff and customer base, as well. You will never be just a number in our system, but rather an active member of our TEAM where your opinion truly matters!  We have invested lots of time and money into our proprietary system called Webscheduler. This system was built from the ground up solely for Handyman Matters and cannot be found anywhere else. Our intuitive system is very user friendly, and assists our owners with running the day-to-day operations of the business. It is also one of the leading resources that sets our franchise apart from the others.
Other Benefits:
Protected territories
Ongoing field support
Extensive training
Low inventory
15 years of proven success
SBA approved
Strategic service plan in place
New Performance Refund
How confident are we in our model bringing you success quickly? If you do not obtain $200,000 in Gross Revenue during the first 12 month of business we will refund 50% of your Franchise Fee!
Average Revenue for New Franchisees
Year One: Average Gross Revenue $334,018, Net Income 19%-25%
Year Two: Average Gross Revenue $480,351 Net Income 19%-25%
Year Three: Average Gross Revenue $630,214 Net Income 19%-25%
How much can you make?
Gross Revenue System Wide Average: $498,447
Gross Profit System Wide Average: 47%
Net Income System Wide Average: $102,026
Start the Process to Business Ownership TODAY!
Summer Promotion: Sign Franchise Agreement from July 1, 2017- Sept 30, 2017 and Receive $2,500 off of your Franchise Fee!
Is this your franchise?
Contact us to unlock your franchise's page to add content and get leads!