EatGatherLove is the proven, international leader in providing high quality Kitchen Remodeling Services. Very large, prime metro territories of 500K+ people are now available nationwide for qualified individuals. Can be home based to start, no remodeling experience required.
| | |
| --- | --- |
| | $150,000 |
| Franchising Since | 1970 |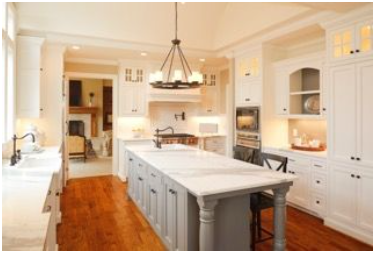 About Us
EatGatherLove Kitchen Co. is a Kitchen refacing and replacing company born out of 120 Dream Door franchises internationally. Rebranded EatGatherLove Kitchen Company for the US market.
Each EGL franchise is awarded a protected territory of 500,000.00 population. EGL head office has already curated premium product lines that are inline with EGL quality standards; we have negotiated with both U.S and European premium brands.
One of our key attributes is simplicity -providing a lower cost of ownership and faster break even our model requires only 2-3 employees or contractors. Unlike our competitors in the industry, EGL's marketing deliberately attracts projects that are 2-3 days from beginning to end; rather than labor intensive projects that may go on for weeks and months.
EGL franchisee can scale their business from home office with a staging area for products, to a full showroom as the business ramps. Our franchisees offer products that provide high visual and functional impact. EatGatherLove provides a new kitchen at a fraction of the cost of a full renovation without the downtime - all while delivering the EGL brand promise that ensures customer satisfaction.
EatGatherLove management thrives on the success of each of our franchisees and we have invested heavily in support infrastructure. Each support member have decades of success in working with franchisees within the home improvement vertical.
Our Industry
Your franchise business will reface people's kitchens. This involves replacing the cabinet doors, drawers and the kitchen countertop. You will manage and oversee the business and you will employ a certified installer and sales person.
The Kitchen and Bath remodeling and refacing industry in the US is circa $150Bn/year. Kitchens are among the most popular renovation projects. Circa 2 million kitchens are renovated each year.
Our key difference is the considerable experience our management team has, and the sophisticated systems, and exceptional branding and technical marketing and support we provide.
Our Benefits
Extraordinarily strong Management Team - demonstrated success in Franchised Home improvement
Positive cash flow - no inventory
Non-bricks and mortar scaleable to showroom ( no leases or buildout costs)
Minimal employees or 1099 (2-3)
Head Office and Field Based support infrastructure
Large territories 500,000 population
Low Cost of acquisition and ownership
Extraordinary marketing expertise
Pre-negotiated vendor network
Executive model
Fresh Clean Fun Brand - Branding attracts our customer profile
High joy factor
Simplicity model (in-out of jobs 2-3 days)
Clients love and refer you to friends and family
Community based business
Is this your franchise?
Contact us to unlock your franchise's page to add content and get leads!