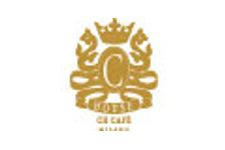 CH Cafè is a cozy, warm and friendly place with a touch of Italian Design. Our menu includes premium Italian coffees, freshly baked sandwiches, pastry. Our stores are a pleasant destination for our guests. Four different formats suitable for each market and locations. CH Cafè offers international franchising opportunities through Master Franchisee/Area Development model. More than 55 stores in 10 countries. For more information visit www.chouseitalia.com or follow us on Facebook.com/chouse.coffeeshop.3
Is this your franchise?
Contact us to unlock your franchise's page to add content and get leads!