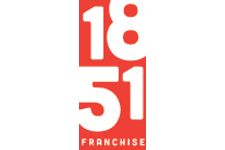 1851 is the most innovative communications tool for franchisors. Everyone is talking about content and content marketing. The problem is, content marketing is a singular solution – and, unfortunately, content marketing is about you saying that you are great (which you are). We look at content marketing a little differently. For the past 10 years, we have been studying the true value of PR, how prospects interact, how much it truly costs to market to prospects, how you can really influence the prospect, and, ultimately, what will it take to grow a brand: A little PR, a little Social, a little Digital, a little Advertising, a little Marketing.
Is this your franchise?
Contact us to unlock your franchise's page to add content and get leads!