Your Personal Guide to Buying a Franchise
Buying a franchise can be serious business. You want to get one that not only turns a profit and provides for you and your family, but you also want to get one that matches your skills, interests, and personality traits. At BeTheBoss.com, we understand that, which is why we work to make it as simple as possible for you to find the franchise you want. On our website, you'll find various types of franchises. But before you purchase one, check out this simple guide to buying the best franchise for you:
1. Determine how much you can afford and invest - The cost and how much you can afford may be the most significant factor when you're buying a franchise. Determine how much you can afford and invest, and this will help you explore the franchises that may be right for you.
2. Consider the location - Although people may say, "location, location, location" when they're thinking about buying homes, they should also be saying that when they're thinking about purchasing franchises. This is one of the toughest and most important decisions to make, so make sure you understand your target demographic so that you can evaluate every location accordingly.
3. Conduct lots of research - When you're looking for the franchise that would best suit you, you'll need to conduct some research. At FranchiseExpo.com, we'll make it much easier for you, but you'll still have to do your own research, too. Conduct research about the type of franchise you're looking for and match it to your own personal guidelines, and you'll have a better idea of what to go for.
4. Understand the franchiser's disclosure document - Before you invest in a franchise, get a copy of the franchiser's disclosure document and make sure you understand everything. These documents typically include:
Background of the business
Litigation history
If it's been involved in bankruptcy
Costs involved
Restrictions and limits
Earnings potential
And more
If you follow these steps, you'll be on your way to purchasing your own franchise. At BeTheBoss.com, we have a wide variety of franchises that you can choose from. To learn more about how you can buy the perfect franchise for you, contact us today!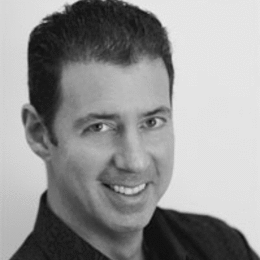 Rob Lancit
Vice President-Internet Brands, MFV Expositions
Franchising in the Post COVID Shutdown Era: The Time is Now to Change the Future
The pandemic has brought many changes across all industries, franchising notwithstanding. People have been displaced, projects put on hold, and in some cases business owners have had to rethink how or if they will be able to operate their businesses. As contrary as it may seem, however, now is the ideal time for potential franchisees to consider business ownership through franchising. And, therefore, it's an important time for franchisors to provide compelling reasons for franchisee candidates to consider them. As individuals have taken the time to reflect and plan for their futures during the shutdowns and in the subsequent reopening periods, smart franchisors have also stayed busy making their concepts relevant and attractive – not just for consumers, but also for potential franchise buyers.
Developing Your Franchise Strategy
Whether you want to expand in stages or pursue large-scale growth, there are plenty of ways to tailor your franchise offering. You may even start with one strategy, and you will have a much greater chance of success with your chosen strategy.
Tips for shopping for Tech
My time is valuable and I also want to respect the time of the sales professional. Here are a few tips that will allow you to get the most of your software demo or sales pitch.