You Have Access to Your POS Data, Now What?
This is the third article in a three-part series that focuses on the power and complexity of franchise data. The first article discussed the challenges franchises face with accessing and using POS data. The second article highlighted ways to overcome challenges associated with using data in different formats from different software systems. This is the final article of the series and discusses some of the benefits franchisees and franchisors receive when all customer and operational data is aggregated into one place.
Franchisors and franchisees alike can benefit from aggregated, formatted data. An integrated system gives the franchisor and the franchisee greater consistency, efficiency, accountability and potential for proactive support. With a system in place unlocking vast amounts of POS data, it's possible for franchisors and franchisees alike to encourage communication and collaboration within their organization and nurture further improvement of operations, customer loyalty and overall satisfaction.
Benefits for the Franchisee
Ask almost any franchisee what they need more of and they'll likely answer: time or money. Unfortunately, both are hard to come by so the next best thing is better support from the franchisor and suppliers. Having data consolidated into one system allows franchisors to give franchisees the proactive support needed to better operate on a daily basis. With one system correlating all their data, franchisees can shave off 10 to 15 hours of weekly labor and further reduce costs by minimizing the number of service providers supporting their business.
In addition, consolidated data offers franchisees real-time status updates they have never before had the ability to see, like fraud detection alerts to protect against dishonest employees and bad practices. Plus, aggregated data allows for greater staff support at individual franchise locations as well as throughout a franchise chain, while also ensuring staff member accountability. These integrated systems benefit the business' customer loyalty and satisfaction with personalized customer engagement programs to keep the old customers coming back while still drawing in the new ones. Each customer relationship can be catered to and strengthened while giving the franchisee more time AND more money.
In summary, benefits of franchisees having an integrated system extract POS data include:
Improved franchisor support
Reduced costs by minimizing number service providers required to support their business
Real-time fraud detection alerts
Being able to view POS data in an organized structure, unique to their exact business
Improve staff efficiency, effectiveness and accountability
Save 10 to 15 hours of labor per week
Personalized customer engagement that improves customer loyalty and satisfaction
Benefits for the Franchisor
The freedom and liberation accompanied with reclaiming control of a franchise system is unparalleled for franchisors. From the first day of franchising, many franchisors feel as if they have lost near complete control of the execution of their policy and procedures that made their "secret sauce" a success. All too often, franchisees call the franchisor for help with operating issues they have just uncovered only to realize there is little bandwidth to fix the problem that is just now being presented.
For a franchisor, integrating a system that stores all of the customer and operational data in one place makes it easier to access the health of the franchise system as a whole, and the health of each franchisee, at a micro level. Franchisors are able to monitor unit economics in near real time and standardize a customer's experience after they've left the four walls of the franchisee's business, ensuring a unified customer relationship throughout the entire franchise system. To maintain consistency, these systems will automatically audit and identify franchise locations who deviate from brand operating standards, under-report royalties or individual staff members impact of the brand. This system allows franchisors to focus on growth and advancements instead of constant coordination and regulation.
In summary, franchisor benefits include:
One organizational view of all franchisee operational and sales data
Monitor unit economics in near real time
Ensure consistent customer's experience
Mitigate legal liabilities with predictive alerts
Automatically identify and audit franchisee staff members positively or negatively impacting the brand
Automatically audit franchisees for deviation from brand operating standards or under-reported royalties
Ensure consistency of operation and process across the system
Visit BeTheBoss.com where you can view franchises by industry, investment level and other factors that will help you find exactly what you're looking for.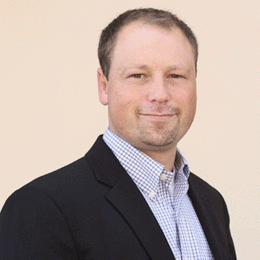 Bryce Ebeling
CEO, LoyaltyGenerator
Social Media Is Changing Franchising
If you're franchise doesn't have social media accounts make sure to get involved and create a few accounts to reach more customers, cultivate your brand and increase sales.
Getting Ready to Get Ready
There is a franchise business expo this coming weekend and you are ready to get started with finding a business. Not so fast. Similar to starting a fitness program there are a few preliminary steps to think about.