Wrong Platform? - Don't Let Your Franchise Miss the Train!
First off, what exactly are we talking about when we refer to being on the wrong platform? After all, franchise businesses are often built and run on many platforms.
But here we're talking about online platforms, most specifically social media and how their management also affects your franchise's reputation. If you misuse or just miss a platform, it could put your online reputation in jeopardy, which may in turn result in client loss.
Franchisees also need to fastidiously check and adhere to rules and policies regarding social media. Despite being similar to print and television advertisements, online platforms are much more fluid, changing and require constant upkeep.
What 4 landmines can you can smartly sidestep to avoid misuse?
1. Let's consider 'likes vs leads' - a robust social media following is a great foundation, though you must aim your efforts towards conversion, not simply engagement. For franchise owners, this means balancing not only B2B, but B2C, branding and media rights. To avoid the many issues along the path, set guidelines and rules from the get go and cater them to address your branding strategies specifically in the social media realm. One such example is how you refer to your business across the platforms; with a hashtag? With punctuation? With specific color? Uniformity is the name of the game.
2. Avoid heavy reliance on social media platforms as a means towards building a following. Interactivity and engagement is now the purpose of these platforms- if you aren't catering your messages and content, you aren't using the platform correctly. Think of this as your call to action- you are no longer looking for 'likes', you must be converting those likes to clients, monetizing the efforts.
3. Some may be surprised we are even suggesting it, but your business social media must not be a tool of personal views, opinions and/or cross-promotion. This is a huge mistake that small business owners and franchisees often make in the attempt to personalize what they feel is lacking the 'human touch'.
Online platforms are business tools- treat them accordingly, with sophisticated, cultivated purpose and intention.
4. Ignoring metrics is another huge no-no. Online efforts are much easier to track when compared to print, radio and television. If you are putting in the effort to build out your franchise's platform, then be sure to invest time (sometimes money) into the most systematic of tracking methods. Indicate customized key performance indicators to determine what is effective, and carry out performance evaluations regularly, flexibly making changes to better convert social to sales.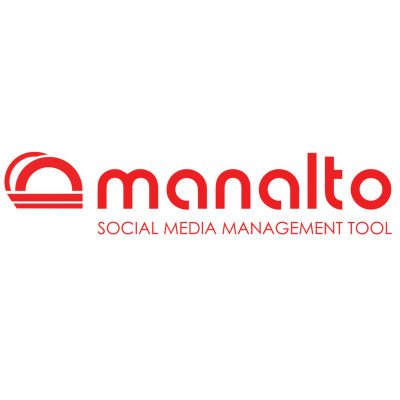 Manalto
Marketing