Why You Should Consider a Travel Agency Franchise
"The reports of my death are greatly exaggerated." These were the words written by celebrated American author Mark Twain (who has since indeed died) in a cable from London, England, to the American press after his obituary was mistakenly printed. Perhaps travel agency franchises are entitled to their own witty rejoinder along similar lines. The internet, with its ability to put untold quantities of information at all of our fingertips, along with its knack for killing the jobs of "middlemen", was predicted to kill the travel agency industry (along with several others) many years ago. And while some industries did go the way of the dodo, travel agency franchises are doing just fine. How did they do it?
The travel industry
The idea behind the predicted downfall of travel agency franchises was that people can now look up fights and make their own travel plans online. And this true and many people do indeed do that. But quite how travel agency franchises could die when the travel industry itself was booming never made sense. And indeed, it's not true. Afterall, more people travel now than ever before, so there is a glut of potential customers for travel agency franchises. While people are less likely to contact a travel agency franchise to book their solo flight to Paris than they were 25 years ago, travel agency franchises have found other services to provide that people need.
Travel agency franchises
One thing travel agencies can still do as well as ever is find cheap flights. And this accounts for a lot of their business but travel agencies can do so much more. Perhaps their real value is in planning group trips and travel packages for people, families, wedding parties, and business trips. Such group trips are very hard to coordinate and people don't have the time to do it themselves. Nor do they have the connections to get good deals. But travel agency franchises do have those connections and can take that burden off the shoulders of travelers.
Travel agency franchises and cruise lines
One thing travel agency franchises have really excelled at is working with cruise lines to arrange for amazing trips for families and other groups of travelers. Travel agency franchises can team up with cruise lines in order to offer travelers the best possible deals on their holidays, while also building up their own businesses. Travel agency franchises have been successfully marketing their services to millions of potential cruise passengers for years now.
One of the best things about buying a travel agency franchise that specializes in working with cruise lines is that you yourself need not have any experience or prior knowledge of the cruise industry. The best travel agency franchisors offer complete training and education to bring you up to speed on how the industry works as well as the inner workings of the cruise line partnerships. They also provide you with ongoing support if you ever hit a roadblock. In the end, running a travel agency franchise is a fun way to make a living and a rewarding one, not just monetarily, but you also get the satisfaction of helping people to enjoy their dream vacation.
Be The Boss
To learn more about travel agency franchises, please contact Be The Boss today.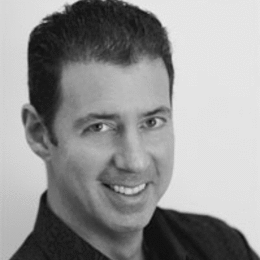 Rob Lancit
Vice President-Internet Brands, MFV Expositions
Hiring for Success in Franchising
Every franchise owner wants to put their best face forward when opening their doors for the first time. Here are a few tips to hiring and training that will help you to breathe easy on the Opening Day of your franchise business.
Common Mistakes to Avoid in Franchising
There are several common pitfalls that tend to trip people up on their way to opening up a business. Avoiding these mistakes will make a franchise stronger financially and encourage stability.