Why You Should Consider a Spa Franchise
Spa franchise opportunities are becoming increasingly attractive to entrepreneurs and business people. But why is that? Of all the innumerable kinds of franchises one could buy, why are investors, time and again, opting for spa franchises? What is it about spa franchises that make them great opportunities in 2019? The answer, of course, changes for person to person and area to area. Some people are better suited to running a spa franchise than others and spa franchises are more popular in some areas than they are in others. Regardless, there are a few reasons why, generally speaking, spa franchises are doing well. Here are a few reasons why you should be considering purchasing a spa franchise.
Franchising
Franchising in general presents entrepreneurs and business people with great opportunities. Some folks have worked hard as employees for decades to save up enough money to buy a franchise and become their own boss. Often, such people want to buy a franchise in the industry in which they have worked. But this is not always true. Many people have purchased and successfully run franchises in industries about which they knew next to nothing going into them. The best franchisors provide comprehensive training to their new franchisees so that they can be sure they'll have all the knowledge they need to succeed, so you don't need to know anything about spas to make a spa franchise a great opportunity for you.
Other people are entrepreneurs with larger business portfolios. They buy several franchises. Sometimes they buy franchises all from the same company, just in different areas. Sometimes they look to purchase different franchises from a wide variety of industries and diversify their portfolio. Whichever of the above people describes you best, a spa franchise is an opportunity which you should seriously consider.
Spa Franchise Opportunities
Just what is it about spa franchise opportunities that gets so many people excited? Well, for one, there are the customers. A lot of customers. There is a lot of focus today in our society on "self care". Self care can refer to more intangible, profound matters such as seeing a therapist for one's mental health or just living healthily. Furthermore, even though we know we probably shouldn't be, many of us are preoccupied with our appearance. Maybe it's social media or the fact that we all now carry cameras in our pockets via our mobile phones, but everybody is concerned with looking good.
Spas can meet both these needs for people. Spas can be good for our skin and for our bodies. They make us look better and feel better. But don't think that the benefits of spas are only skin deep. Looking and feeling can have genuinely profound effects on our emotional states. Spas can help people look healthier and be healthier and a lot of people have figured this out. And they all want to go to spas. With such a demand for the services of spas, it's only natural that spa franchises have come to be seen as great opportunities for business people.
Get in touch
If you are interested in spa franchise opportunities, or related opportunities such as fitness franchises or beauty franchises, please get in touch with us here at Be The Boss.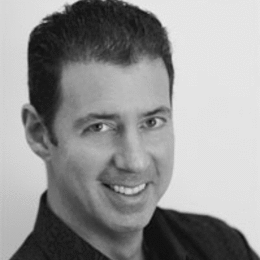 Rob Lancit
Vice President-Internet Brands, MFV Expositions
Which Franchise Is The Right Fit For You
One of the most important and difficult decisions when you're considering taking out a franchise is simply where to look. Luckily, there are a few steps you can take to make the process pain-free and find your dream fit.
We Love Franchise Rankings, But . . .
Rankings present a problem for many prospective franchise buyers because, Holy Cow! what if the business you want to buy isn't in the top 25? What if it isn't even ranked.