Why Report Every 4 or 5 Weeks in the Restaurant Industry
It's a best practice in the restaurant industry to have a weekly calendar and "periods" not months that that contain 4 or 5 weeks each. Many larger restaurant concepts employ this approach as it brings more consistency and comparability to the numbers.
Apples to apples - By having "financial" periods as opposed to "calendar" periods, it will breed more consistency. For example, if one were comparing the months of January and February, one could quickly see two major differences – first, the months will begin on different days of the week; second, the month of January normally has three more days than February does. This difference in the number of days impacts many things – for starters, the number of days of sales each "month" has is one.
No comparison in the numbers - A second glaring difference is that each month will start on a different day of the week (i.e., a Monday, Wednesday or another day). Since most restaurants have a disproportionate amount of sales from the weekend, comparability is further impacted since a "month" may have five weekends while others may only have four. This makes it hard to do a true comparison. With financial periods as a basis for your restaurant accounting, each financial period will have their week start and stop on the same day.
Get into a routine – If at the beginning of a "week", you require a physical count of inventory, a weekly look will ensure the counts are on the same night of the week. In monthly accounting, the last day of the week may be a Friday or Saturday. From a staff's perspective the last thing they want to do is stay late to count things after working a long day/night.
To take things a step further, the weekly calendar should be aligned to the payroll calendar so that payroll "weeks" end on the same day of the week as your fiscal "weeks." This helps ensure the matching principle, which most CPAs will agree that matching revenues with expenses is a cornerstone to good accounting.
Most canned accounting packages such as QuickBooks can be engineered to handle the nuances of fiscal weeks.Other restaurant accounting packages already have this feature built in. Minor adjustments need to be made to ensure accurate reporting, but our clients appreciate this extra step to show comparability.
If you are not seeing the return on your investment by performing the accounting yourself, or if you have an internal team to perform the work, outsourcing may be an option for you. If you have not considered this option, you should speak with an independent professional who can guide you in determining the better option.
To learn more about franchise opportunities, visit BeTheBoss.com.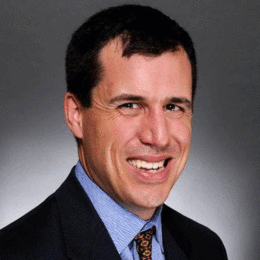 Michael Viola
President, PURE Restaurant Solutions
Is A Fractional Franchise A Good Idea?
A fractional franchises can be useful to a franchisor in expanding its brand into untapped markets. The exemption permits franchisors to offer franchises into complementary markets without the rigors of disclosure.
What's a franchise fee worth?
To start a new business you need an idea. With a franchise, the idea already exists, and it's been developed as a real business. What's that worth? So let's take a look at that.