Why Now is a Great Time to Buy a Franchise in the U.S.A.
If you've dreamed about owning a franchise for years, now would be a good time to make that dream a reality. 2019 is a great year in which to buy a franchise in the U.S.A. There are a few broad factors that make right now a favorable time to buy a franchise in America, including the relative strong state of the economy. But, more specifically to franchising itself, the franchise model is becoming more and more popular. Franchisors see the seemingly never-ending growth of franchised businesses and they want a piece of it.
The ranks of franchisees are bolstered by the seeming never-ending growth of people who want to be their own boss. Why work hard for decades as one more faceless employee of a multi-national corporation only to be laid off, when you can own your own business and see your hard work actually translate into money in your pocket? It's the American Dream, really. And why go it alone when you can get a huge advantage by buying a franchise. But what do you need to know before buying a franchise in the U.S.A.?
Franchise Costs
Before we go over how Americans should choose a franchise to buy, we should break down the costs of buying a franchise in the U,S.A.. The first cost is the franchising fee. Franchisors charge a fee to buy their franchises, that's how they make their money. Well, that, and often via royalty fees, where they take a percentage of sales. Royalty fees are typically quite low, usually under 5%, but of course all franchises vary. As do the franchising fees. Obviously, for a prospective franchisee, the lower the franchising fee, the better. But remember, in this world, you generally get what you pay for. Some franchisors charge a hefty franchising fee because their franchise is worth it.
Other Costs and Financing
Beyond the franchising fee, there are a variety of other costs that will differ from franchise to franchise. First, you have to pay for any equipment you need to run the franchise. Then there is the cost of renting or buying the commercial property, if a commercial property is required. Again, the costs here will vary a lot; an auto shop is a lot bigger than a small accounting office and is therefore more expensive. And then there are marketing and advertising costs. Some franchisors subsidize these costs.
Many franchisees take out loans to buy their preferred franchise. Banks are much likelier to loan money to somebody buying a franchise from a company with a proven track record of success rather than to somebody starting their own brand new, independent business. Furthermore, some franchisors offer loans themselves or can recommend third parties to help with financing.
Which Franchise to Choose?
If you have a passion or expertise in a field, then look for franchises in that field. You will probably find one. If you don't have experience in the field in which you want to buy your franchise, don't worry; most of the best franchisors offer comprehensive support and training. Also look for a guaranteed protected territory with whichever franchise you purchase.
Get in Touch
If you are interested in buying a franchise in the U.S.A., then please contact us at Be the Boss. We can help you find the perfect franchise for you.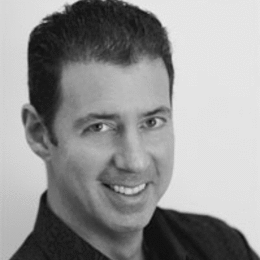 Rob Lancit
Vice President-Internet Brands, MFV Expositions
Franchise Renewals
In today's tight money market, the wisdom of putting the GREATER burden for development on the company, with its greater financial resources, becomes clear. Growth is essential to ALL of us, if we are to achieve the ever-increasing impact we need.