Why is Credit score important to Franchisors?
Everyday thousands of individuals apply to become Franchisees, and many are turned away for one reason. Can you guess what that reason is? Believe it or not, but an individual's credit score can be a huge determining factor on whether they are contacted by a Franchisor. Most popular Franchisors receive endless amounts of applications from individuals looking to join their Franchise. Many of these Franchisors pre-screen these applications and only contact individuals that meet their Franchising requirements.
Why is Credit score important to Franchisors?
Credit scores provide a lot of information on how individuals have managed their finances in the past. On a credit report; a Franchisor can get an idea of how long an individual has been using credit to make purchases. In addition, a Franchisor can see if an applicant has taken on large loans in the past such as a mortgage or car loans, and whether these loans have been repaid. A strong history of repaying debt is attractive to Franchisors. They are looking for individuals that have a history of managing finances well.
A strong credit history can provide insight into aperson's character and their ability to manage money.
How good should my credit score be?
Experian.com states that most credit scores fall between 600 and 750. The website also states that they consider a score above 700 as good credit. Many franchise websites list that they are looking for individuals with good credit, so it is safe to say a credit score should be above 700 if an individual is applying to be a Franchisee. Having a credit score below 700 normally will not result in a candidate automatically being disqualified. Many Franchisors are willing to work with individuals with credit scores below 700 if they have a good reason for a low score or if there are other factors on their application that presents them as a strong candidate. If a candidate has a credit score below 700, they should be prepared to discuss why their credit score is low, and what they are doing to improve it.  Conversely a credit score above 700 will not automatically get a candidate approved. If a candidate's credit history demonstrates that they have a large amount of debt or if it shows that they have a bankruptcy or other derogatory information on their report this may raise a red flag that prevents a Franchisor from moving forward with a candidate.
The key is for an applicant to have a strong credit history anda strong credit score.
What can an individual do to improve their credit score?
There is a lot of material on the internet that provides guidance on improving credit score. A good first place to start is the websites of the big 3 credit bureaus Equifax, Transunion and Experian. Their websites have tips for improving credit scores. Some important facts to know about credit scores.
Developed over time
Can take a long time to be repaired
Multiple factors impact a person's score
Credit Scores are used by Franchisors to identify their ideal candidates. Any individual that is looking to apply to become a Franchisee with a major brand should be aware that their credit is going to be pulled. In anticipation of this, it is advised that individuals wait until their credit score is good prior to applying. This will improve a candidate's likelihood of being considered for a Franchise.
Visit BeTheBoss.com where you can view franchises by industry, investment level and other factors that will help you find exactly what you're looking for.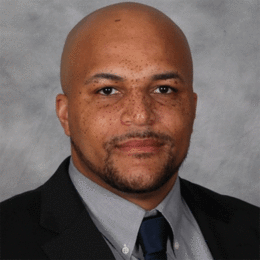 Dorian Cunion
Director of Franchise Systems, 7-Eleven
Facing The Franchisor Inspection Monster
All franchise companies have a system of regular inspections of their company and franchise operations. Below is a list of tactics you can use to get the most out of the experience.
Why Cafés Make Such Good Franchises?
Cafés have long been established as a successful form of franchise, nearly ubiquitous. If you would like to learn more about café franchises or begin the process of starting your own café franchise, please contact Be The Boss.