Which Franchise Is The Right Fit For You
One of the most important and difficult decisions when you're considering taking out a franchise is simply where to look. You need to find a franchise in an industry that suits your interests, talents and personality to have the best chance at success, but that can seem easier said than done. Luckily, there are a few steps you can take to make the process pain-free and find your dream fit.
Look at Yourself:  Do a little self-examination. Find your business strengths and weak points, and ask yourself what you need to get out of the franchise financially and what type of lifestyle you want. If you don't enjoy selling, for example, a franchise in an industry that relies heavily on your sales skills probably isn't the best fit. Having trouble getting out of bed in the morning might rule out a lot of the food service industry options because many eateries open early. Use your personal edges and weaknesses in combination with your financial needs and lifestyle desires to narrow down the franchise field.
Do Some Homework:  Once you've narrowed down industries based on your personal criteria, start looking into the need for franchises in those industries in your area. If there's no market for a particular franchise where you want to be, you can cross those entries off of your list.
Speak to Franchisees:  You should be able to speak to the franchisees working in the franchises that interest you the most. Getting information and observing franchisees working firsthand can really help you make a decision, especially if you're looking at opportunities across multiple industries. Ask the franchisee what his or her typical day is like, and don't forget to ask about the franchisee's personal experience with the franchiser.
Don't Buy Out of Love:  Once you've found the perfect industry fit, you might be tempted to dive right in, but you need to do some serious research before making such a major decision. Even if you love the industry and everything about the concept of the franchise you found, there still might be some drawbacks that turn out to be a deal breaker when you look into it further, and you want to find that out before you sign on the dotted line.
Take a deep breath and all the time you need to find the right franchise for you, consulting with franchise specialists to ensure you make the best possible choice. This is one of the biggest commitments you'll ever make, so consider all the angles covered above and whatever else you believe will impact your chance at success.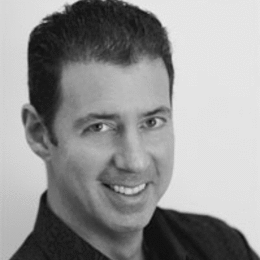 Rob Lancit
Vice President-Internet Brands, MFV Expositions
Franchising: Stand Up & Be Counted
As a franchisee - are you prepared to stand up and be counted in assuming the responsibilities of a true partnership, with your franchisor? Your future is as bright and promising as we, ourselves, want to make it.
Avoid Franchise Fads
Fad franchises make a huge splash but die out quickly, taking your investment, time and effort with them. While there's no exact science for fad franchise detection, some universal red flags may signal your need to research the opportunity extra carefully.