Where to Find the Best Hourly Employees
Did you know that, in spite of all the ongoing technology innovations, the best sources of new hires have changed very little over the past 25 years?
Regardless of job boards, websites, and social media, the very best source of great employees is still, and always has been, referrals of one form another (which includes your employees, vendors, customers, and business/social networks).
In a survey of over 500 hiring managers in industries as diverse as manufacturing, food service, restaurants, petroleum marketers, home services, hospitality, and agriculture, 55% said employee referrals are their best source of new, frontline, hourly employees.
Here are the complete results:
Referrals 55%
Misc. media* 39%
Walk-ins 21%
Schools 21%
Customers 15%
Internet 14%
Co. Website 9%
Job Fairs 6%
(NOTE: Results varied widely by industry as some industries had great success with both public and trade schools and little or none with job fairs and vice versa.)
This is the first in a series of articles that will look at all these sources so you leave no stone unturned in your search for the quality and quantity of people you need to succeed. We'll start with the most productive ones…
Referrals
Former Employees
When good employees leave your employ to work elsewhere, more often than not, they discover "the grass isn't greener after all." Longstanding research work shows that 20 to 25 percent of supervisory and managerial employees have gone back to work at a company they once left.
Can you imagine if 20 percent of all the good people who ever left you came back? They'd require little or no training and be immediately productive workers.
All it takes to tap into this resource is a simple phone call. Two or three weeks after someone good leaves, call (or even email) and ask if the former employee would consider coming back. The worst they can say is "no," and, even if that is their reply, they can still be valuable referral resources. Just ask, "Do you know of anyone else who would be a good fit for organization whom you would recommend to us?"
Along these same lines, whenever an employer calls you for a reference on a former, good employee, you now know that person is looking for work again and so it's a great time to call and invite them back.
Employee Referrals
The next best source of applicants referrals are your existing employees.
Employee-referred candidates are three times more likely to be a good match for the job because your employees give these people (usually their friends) more details about the job's requirements and working conditions than you ever would. Therefore, candidates usually only apply if they feel they will a good fit. Employee-referred candidates are also much less likely to quit or be fired within the first few months because they already have at least one friend or mentor on the job.
To take advantage of this source, repeatedly let your employees know you need good people and what you're looking for. If you don't already have one, consider implementing a referral incentive or bonus program. Give employees a choice between cash and a day off with pay or make it a game (a drawing from a variety of prizes, a "wheel of fortune," or a departmental contest). Whatever incentives you decide to award, the value of a quality, long-term new employee will by far outweigh your expenses.
*A combination of location signage, billboards, newspapers, radio and TV.
Mel Kleiman is a consultant, author, and Certified Speaking Professional on strategies for hiring and retaining the best hourly employees. He is the president of Humetrics, a developer of systems, training processes, and tools for recruiting, selection, and retention of the best hourly employees. Mel's books include the best-selling 100+1 Top Tools, Tips, & Techniques to Attract & Recruit Top Talent. You can reach Mel at (713) 771-4401, mkleiman@humetrics.com.
Visit BeTheBoss.com where you can view franchises by industry, investment level and other factors that will help you find exactly what you're looking for.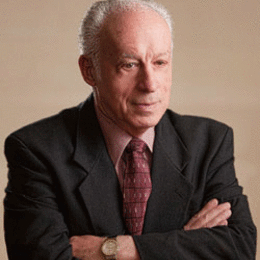 Mel Kleiman
Founder, Humetrics
Facing The Franchisor Inspection Monster
All franchise companies have a system of regular inspections of their company and franchise operations. Below is a list of tactics you can use to get the most out of the experience.
Are Distributorships Exempt from the Franchise Rules?
A business owner should always consult with a franchise attorney, who is experienced with the FTC rule and its interpretation, before making a final determination if their business model, or the one they are considering investing in, is indeed a distributorship.
Starting Your New Business
Key Steps To Starting Your New Business.To learn more about starting your new business please contact Be The Boss.