Where to Find the Best Hourly Employees – Part II
As we mentioned in our last column, the best sources of new hires have changed very little over the past 25 years and the hands-down best sources of great new employees are still re-recruiting former employees and referrals from present employees.
After you've mined these sources, the recent innovations of job boards and social media are now considered by most the third best source of applicants.
All Forms of Media
While becoming the norm, Internet tools typically deliver a lot more in terms of quantity than quality.
To overcome this shortcoming, many employers use either an automated workforce management/screening solution or build pre-screening, qualifying/kick-out questions into the application process. Unfortunately, this approach screens out many of the better candidates because look for experience and/or education when employers should be looking for attitudes and talent. (Hire for attitude; train for skills.)
Another common mistake made when using the Internet is failing to leverage the unlimited word count and full-color graphics capabilities. Unlike print ads where you may be constrained to black and white or small print classifieds, it doesn't cost more to really "sell the sizzle" of the opportunity and have an compelling call-to-action (link).
Traditional media advertising is also still a viable recruiting method – if it's done right.
Depending upon your location and/orindustry, alternative newspapers may be more effective than the mainstream metropolitan paper. Billboards may deliver better results than radio or vice versa and don't overlook location signage.
Whether it's a display ad in the local paper, a posting on Monster.com, or storefront signage, your message needs to spell out the reasons the people you want to apply should want to work for you.
The headline must grab the reader's attention and get that person to act. "Help Wanted" isn't a good reason for anyone to want to apply.
Here are some headlines that work:
"Tired of . . .?"
"You deserve the best – and so do we."
"Starting out or starting over?"
"Get in on the ground floor."
"The opportunity you've been waiting for . . ."
The rest of the ad needs to screen in the best screen out the rest. Basic elements include:
Who. The name of the company and a brief description of the perfect applicant.
What. Job title and a one sentence description of job duties and responsibilities.
Where. The general location of the job.
When & How. Ways applicants can respond and the deadline for responses.
How much. While salary is always important to the reader, do not include it if you're not sure your salary range is competitive.
Drug policy. To discourage drug users from applying, include a statement about your company's policy, such as: "Ours is a drug free workplace."
Keep in mind the purpose of your ad is to attract "a buyer." Sell the company and job by using compelling words in the body of the ad. Make sure the message and words appeal to your target market. Write it from a jobseeker's perspective; highlight the features of the job that would attract superior performers. ("Earn While You Burn" worked great for a moving company that wanted to attract people who work out at gyms.)
Continuously assess the effectiveness of your ads in attracting the type of people you want. When you interview candidates, ask what made them respond to the ad, then use their feedback to improve future ads.
Other productive sources of applicants are:
Walk-Ins (Walk-ins are on this list because most hourly employees to live within five miles of their employer.)
Schools (Employers who develop good relationships with local schools routinely get the cream of the crop when it comes to job applicants.)
Your Customers (They're probably willing to give you referrals because they already like your product(s), your store, your location, and the people you have working for you or they wouldn't be giving you their business.)
Your Organization's Website (If your organization solicits applications via its website, walk through the process yourself and see if it's easy and efficient or frustrating. If it's the latter, it may be better to have applicants visit your nearest location to apply in person.)
Certified Speaking Professional Mel Kleiman is North America's leading consultant, author, and speaker on strategies for hiring and retaining the best frontline, hourly employees and their managers. He is the president of Humetrics, a leading developer of systems, training processes, and tools for recruiting, selection, and retention of the hourly workforce. Mel is also the author of five books, including the bestselling "101+ Tools, Tips and Techniques to Recruit Top Talent." You can reach Mel at (713) 771-4401 or mkleiman@humetrics.com.
Learn more about franchise opportunities at BeTheBoss.com, where you can find and connect with the franchise you're looking for by using a simple and user-friendly search interface.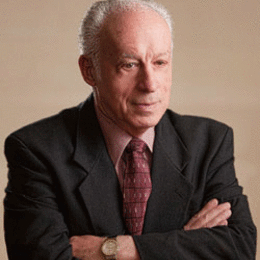 Mel Kleiman
Founder, Humetrics
Qualities of a Great Franchise Company
Franchisers and potential franchisees can benefit from keeping the following qualities in mind when working together to create a top-notch company that stands above its competitors.
Home-Based Franchises for Moms
If you are a stay-at-home mom, you don't have to give up your time with your children just to start a fulfilling career. Both moms and dads can take advantage of these business opportunities.