When It's Time to Call an Audible: Adjusting Your Marketing Playbook
'Tis the season to . . . watch football!  While this time of year has us thinking of gratitude and generosity, many of us would be lying if we did not admit to having one eye on the NFL Playoffs.
For franchisors, the end of the year marks the annual "slow season" of franchise sales. And much like the NFL, it can provide us with an opportunity to make the adjustments necessary to finish the year stronger – or perhaps to position ourselves for the coming season.
How many times have we watched a game where a team appeared to dominate in the first half only to be blown out in the second?  Why?  The fact is that football, like franchise marketing, is all about adjustments.  Just because our lead strategy has performed well in the first quarter does not mean we will still be putting points on the board by the fourth.
In a world in which the landscape changes by the millisecond, franchisors need to be constantly adapting their approach to address their competition. And when you make a move in the marketplace, you need to anticipate how your motion will influence their next call and responding accordingly.  The best coaches, and the best marketers, are often making adjustments three or more steps ahead.
The first rule in franchise marketing is to track and measure everything.  Not only should we be using our numbers to read our performance, but we should do so with our competitors in mind.  How are their tactics affecting our strategy? There are an abundance of tools available to franchisees either free of charge or for a nominal fee to assist us in this effort.
Dig deep into a Google search to see what your competitors are up to and set Google Alerts to flag any changes. Tools like Spyfu, SEMRush and Ahrefs can provide you with deeper insight into competitors' SEO and Keyword strategies.
Whatrunswhere and iSpionage may help you understand what those competitors are doing from a PPC perspective, and iSpionage will provide you with data on when your competitors are doing A/B testing. Tools like Kompyte and SimilarWeb provide a broad assortment of analytics in a single package, and that's just a short list.
Can't afford the time to do all this analysis?  I would argue that given the average cost to sell a franchise, you cannot afford not to – or, at a minimum, hire an agency capable of providing this kind of intelligence.
In addition, franchise marketers need to understand that beyond a tactical analysis, media and content strategies – which are often more qualitative than easily quantified – can impact performance as much as the reach and frequency of advertising.  Knowing why particular messages perform plays a critical role in whether you need to call an audible.
Take the Rule of Seven for example – the idea that a message needs to be consumed seven times by a prospect before expecting them to act. At what point is the frequency of our advertising message diminishing its effectiveness by burning out our prospects?  At some point, the same message repeated over and over becomes predictable background noise that fails to attract attention.
A simple way to avoid this type of burnout is to change up the play. Consider testing alternative messages for your various target audiences. For example, target area developers with a more sophisticated message rather than the emotional angle you may choose to target individual prospects. But bear in mind that while A/B testing is a tried-and true method for optimizing messaging, exercise caution with the different messages you use within the same media to avoid brand confusion.
The best coaches and the best teams are not just capable of adapting their approach – they thrive on it.  Follow that example, and you will have more than the playoffs to cheer for in the new year.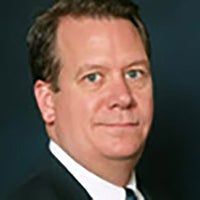 Mark Siebert
Founder of the iFranchise Group
The First Steps Towards Buying A Franchise
Franchises offer a lot of benefits to a new entrepreneur. You get the boost of an established brand, complete training systems and continuing support throughout your time with the company. Try these five methods for gathering information.
How Predictive Business Analytics are saving Franchisees
Large companies have access to software and personnel resources to organize this data into business intelligence and predictive analytics. This information helps them organize and operate their businesses more successfully.