What's Your Trade Show Strategy? Begin with the End in Mind!
Are you exhibiting at Franchise Expo South? If so, my hope is that you arrive in Houston with more than just your booth, but also a plan and strategy for working the show. Even as a speaker and supplier, I come to the Expo with a charted course and strategy. More about that later. Each year when I walk the floor at MFV Expos, I marvel at how many franchisors I see, passively seated in their booths, browsing their devices. Nothing against retail folks, but I would ratchet things up a notch or two if sitting and waiting for traffic is how you define your strategy.
Back in my Wing Zone days, we proactively worked expos. We fried wings in our booth and the results were outstanding. Now, not everyone can fry wings, but the point is to define a strategy that is unique and captivating. Cooking on the tradeshow floor also enabled us to facilitate product trial, giving us the ability to build our brand and yes, to generate a fair amount of leads – not just for us, but for others. Yes, others. You see, it only took one or two shows before Vocelli' s Pizza and Wing Zone became friendly neighbors, with our booths facing one another on the same aisle. Soon after, other strategic thinkers began proactively reserving booth space near us. Those franchisors realized that we would be queueing prospects up and as prospects line up, waiting for tastes of our wings and pizza that they too, could benefit. They too, had a strategy.
So, how will you present yourself?
Consider this too, regarding Expo attendees: There will be many different categories of prospects walking those aisles. As with leads from all sources, some may have higher potential value than others. Some attendees may be wheeling around killing time, pushing a stroller and looking for giveaways. Some may actually be dreaming about owning a business, but have no clue what it takes to achieve that dream. Others still may be on charted courses, filled with drive and determination and inching ever closer to a decision, as the result of attending this expo. It will be those "educated" consumers that become your best customers. So, I urge you. Don't just sit in your booth all day. Think about spending some classroom time off the floor and attending some of the free MFV symposia. Scope out those attendees that have an appetite to learn. You can actually participate in Q&A in those rooms, making yourself visible, conversing with attendees at those educational sessions, as they learn how to make sense of the trade show.
In closing, I told you that I too, have a strategy. At FES, I will deliver a 3 hour program on the A-Zs of Buying a Franchise. This affords me the opportunity to pay it forward, helping potential candidates learn what they need to know about buying a franchise. FRM Solutions sponsors this program knowing that as important as it is to educate candidates, you too must have "best-in-class" tools and solutions to manage your lead flow and your candidate's experience. Tools like ours are paramount to meeting and exceeding fran-dev goals. That is why we participate in this process.
So, begin with the end in mind and I hope to c-ya in Houston.
Stan Friedman, CFE is President of FRM Solutions a franchise-centric technology company assisting franchisors with the management of relationships with their prospective and existing franchisees. Stan is also a founding board member of the IFA Diversity Institute. In 2011, the IFA honored Friedman with its Ronald E. Harrison Diversity Award, previously awarded only seven times in the IFA's 52 year history. Stan is also the co-founder and chairs the Advisory Board of (PAFI) The Professional Athlete Franchise Initiative. PAFI educates twilight year professional athletes to the potential for new playing fields involving franchise ownership, after their game playing days. sfriedman@frmsolutions.com, www.frmsolutions.com, 404-751-4240404-751-4240.
Find a franchise business that suits your needs at BeTheBoss.com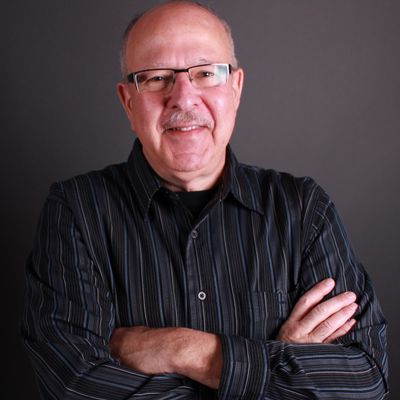 Stan Friedman
President