What is Social Franchising?
During your franchise research, you've probably come across the term "social franchise" at some point. Different from traditional franchising, social franchising is becoming more and more popular across the franchise industry. Read on to discover more about social franchising.
In a traditional franchise, a system that transfers experience and knowledge from one successful business to another is created. The franchiser is giving the franchisee the right to and responsibility of operating his or her business following the franchiser's concept. For a fee, the franchisee gets access to support and is allowed to use things like the franchiser's trademark, name, business methods, techniques and more.
While social franchising is similar to commercial franchising in some areas, there are significant differences. A social franchise isn't designed to maximize profits; rather, the goal is to allow people to share ideas and work together. In a social franchise, the founder is driven by goals with social connotations, such as the employment of people with disabilities or the tackling of climate change. While profit is a concern because the money is needed for growth and survival, a social franchise is geared toward meeting its social goals and enabling everyone to work together toward those goals more than merely turning a profit.
Generally, a franchise isn't considered a social franchise unless both the franchisee and franchiser are social enterprises. The following statements should also be true for a social franchise:
• The organization has a social enterprise model for its business.
•There is a common brand under which the social franchisees operate.
•The social franchiser has at least one independent social franchisee.
•There is an exchange of knowledge between members.
Just like with commercial franchises, you'll find plenty of variations in the way social franchises operate. Some have clearly defined business formats while others are more loosely outlined.
If you feel strongly about a social cause and also want to own your own business, social franchising could be the perfect concept for you. As with traditional franchises, research and make sure you understand the franchise you're going to work with to ensure your success.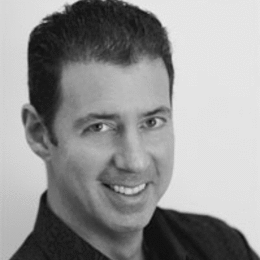 Rob Lancit
Vice President-Internet Brands, MFV Expositions
Financing for your Business Success: SBA 504 Loans
There are a variety of SBA loans that are available to borrowers who require financing a new or existing business. The 504 loan is by far the best method of financing the purchase of commercial real estate.