What You Need to Know About Real Estate Franchise Opportunities
Real estate franchise opportunities don't come around every day. And not every person is qualified to capitalize on them. But if you're looking to manage your own profitable business, you need to look at your real estate franchise opportunities.
Real estate franchises represent very appealing opportunities for many ambitious entrepreneurs. But why is this? What makes real estate franchises such great opportunities?
You could be forgiven for believing the real estate market is unstable. Generally, the media only reports on real estate if something bad is happening. The 2008 mortgage crisis being a prime example. The unaffordability of houses in many urban markets is another. And these were and are problems. But overall, what do they teach us? There are many lessons to learn, but there's one obvious one.
Throughout all the ups and downs of the markets, property prices trend upward over time. It's an unassailable fact. What does this mean? It means realtors can make a lot of money. It means that even in competitive markets, real estate franchises don't need to make many sales because even just a few sales are usually enough to be profitable. Of course, individual results will vary depending on location and a number of other factors. But broadly speaking, real estate is a good business to get into.
But what makes a real estate franchise a good opportunity? How can you tell the good opportunities apart from the bad ones?
It's not always easy to pick the best opportunities out. You want to work with real estate franchisors who know what they're doing. And you don't want to buy a tarnished brand, because then home buyers and sellers might not trust you. And of course, you can only buy a real estate franchise from a franchisor who is looking to expand into your area.
Are all real estate franchise opportunities the same? Are there differences that might suit you better than others?
Yes, there are. The term "real estate franchise opportunity" can be applied broadly. It doesn't have to mean just selling houses. For example, you could specialise in helping seniors in their retirement years. Many seniors need to downsize after retirement. You can help them with this, help them sell their homes to move into a senior care facility, and to sell off unneeded possessions.
Then of course there's the very popular practice of "flipping" houses. This consists of buying dilapidated, old, or shabby-looking houses. You then renovate, refurbish, and clean them, allowing you to sell --or "flip"-- them for much more than what you initially paid. Some individuals try to do this with various results. With the clout and support of a real estate franchise behind you, you're much likelier to succeed in these endeavours. And there are other types of franchise opportunities that are related to real estate, such as a home inspection services franchise.
Be The Boss
Different real estate franchise opportunities don't suit everybody equally. To learn about the real estate franchise opportunities that are best suited to you, please get in touch with us today.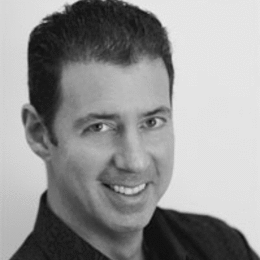 Rob Lancit
Vice President-Internet Brands, MFV Expositions
6 Top Items for a Prospective Franchisee's Due Diligence
When an individual decides to invest in a franchise and they've narrowed their choice down to one or two franchises. There are six key components that every franchise candidate should include as part of their franchise due diligence process.