What You Need to Know About Construction Business Opportunities
What says progress more than construction? Construction, while it may be a temporary inconvenience, carries with it the promise of progress and a brave new tomorrow. And that's something everybody needs. Or, at least, it's something that everybody will need eventually. Nothing can stay the same forever. New corporate offices need constructing, commercial spaces need renovating, houses need improving, and restoration and refurbishings are always in demand. And how can you capitalize on all this demand? With a construction business. Here's what you need to know about construction business opportunities.
The Construction Business
Let us first state that when we talk about construction businesses, we're not talking about international, multi-million (or billion) dollar construction companies that are taking on the new skyscraper in Manhattan, NY, or even the home on Anderson Avenue in Manhattan, KS. Such businesses don't really lend themselves to the franchise model. No, what we mean when we discuss construction business opportunities is businesses that work with construction companies or who are construction adjacent.
So, while you can't buy a franchise location of global construction business and start taking on contracts to build the new city hall, you still can pursue construction business opportunities and make a lot of money with them. Construction material businesses go hand-in-hand with construction franchises as well as independent contractors. Construction businesses for sale are looking for new owners, operators, and those handy individuals who have experience in a given field. If you're going to be one of these people who can capitalize on a construction business opportunity, you have to decide what kind of niche construction category works best for you. What do you find most interesting? Do you have any experience in any of the areas of construction? Which ones are looking for franchisees in your area? Is there any specific demand for a specific type of construction where you live? Let's go over your options.
Construction Business Opportunities
Restoration Restoration businesses provide very popular construction business opportunities. Disaster will always strike somebody, somewhere. And if it decides to strike your house, either in the form of fire, flooding, or whatever, you need to get back up and pick up the pieces. Part of doing that involves calling a restoration business who can get your house looking good as new again.
Accessibility needs Some construction businesses have discovered an opportunity in making the world more accessible. Think about it: if you suffer an accident or a health emergency of some kind and end up having to use a wheelchair, either temporarily or permanently, what would you rather do? Sell your house and find a more accessible one? Or hire a construction business to build you a ramp? The answer seems obvious.
Remodeling Why buy a new house when you can renovate and make it look like a brand new house? Spurred on by what seems like an endless supply of home renovation and remodeling shows on cable television, remodeling is more popular than ever. But not everybody has the time or the skill for DIY. Remodeling construction businesses are doing very well right now.
Be The Boss
To learn more about the construction business and to peruse a list of construction business opportunities, please contact Be The Boss today.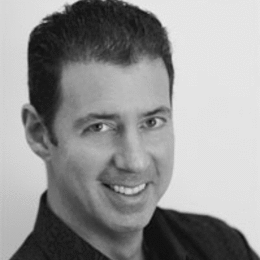 Rob Lancit
Vice President-Internet Brands, MFV Expositions
Advantages of a small franchise network
The franchisor is still accessible to franchisees, and will help resolve the franchisee's problems even to the point of visiting the franchisee in the field. Franchisors of small networks share a few concerns.