What to Look for in Accounting Firms for Sale
Accounting firms for sale can be pretty hot properties. Why? Well, in short, because the average accounting and financial franchise makes pretty good money. There are a lot of potential customers out there for accounting firms and there are many possible types of accounting services that they can perform. Because of this, many accounting franchises are quite successful. But of course, not all accounting firms are successful and not all accounting firms for sale represent good opportunities for potential franchisees. This article will go over some of the qualities for which you should look in accounting firms for sale.
What Type of Firm Are You Looking At?
"Time is money". "You gotta spend money to make money". "Money makes the world go around." The importance of money in our society is clear just from how often it appears in our clichés. But not everybody is good with money and for as long as we have money, we will have accounting firms and financial services. But not all accounting firms for sale provide the same services, so you have to know what you're getting into. Some accounting firms specialize in personal finance and some are part of the business-to-business services industry. Both have their merits but whichever you're interested in, make sure you buy an accounting firm for sale that does what you think it does.
Accounting Firm Services
One great thing about accounting firms is that they tend to be quite resistant to economic downturns. This may surprise you at first, but consider that when times are tight, that's when many businesses need expert financial advice most of all. But again, it helps to know exactly which services the accounting firm for sale in which you are interested provides. Some specialty type of accounting firms and financial services franchises include:
?       Insurance brands including auto insurers and life insurers
?       Accounting firms that specialize in streamlining businesses
?       Financial lenders that loan to individuals or businesses, or both
?       Financial advisors
?       Payroll processing franchises
?       Accounting firms that specialize in helping small businesses process credit card and other in-store payments
?       Business consultation brands
?       And more
The Rewards of Accounting Firms for Sale
It can be very challenging for accounting firms to help other companies or individuals, especially those that are in tough financial quandaries. But the rewards of successfully helping them can be great, both emotionally and financially. Some accounting firms combine aspects of both an accounting firm and a financial services company in order to become a sort of "one stop" shop for whomever the brand's core business is.
Training and Support
Accounting and finance can be pretty complicated. If you don't have a lot of experience you might be thinking, "How can I run an accounting franchise?". Well, don't worry. Many accounting firms for sale come with a full training regime and ongoing support; you don't necessarily need to have a degree in accounting. However, you should always check the franchisee requirements of each brand you're considering to make sure that the companies in which you are interested are a suitable match for you.
Get In Touch
If you're interested in learning more about accounting firms and perusing a list of accounting firms for sale in your area, please contact us.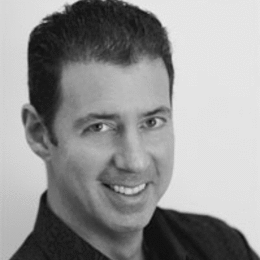 Rob Lancit
Vice President-Internet Brands, MFV Expositions
Sign Franchises Working Mechanism
If you would like to learn more about sign franchises, how they work, and if there are any sign franchises near you available for sale right now, please contact us