What is the Current Franchising Landscape in the USA?
What is the American Dream? This is a question that is probably best left to literary critics, historians, and maybe economists. But ask a handful of everyday people on the street if "being your own boss" is part of the American Dream, and they'll probably answer, "yes". Americans believe in working hard and moving their way up the proverbial ladder. What that means for any given individual depends on their career. But what red-blooded American doesn't want to be their own boss in at least some respect? It's a common goal throughout the USA.
Being your Own Boss
Times have changed since the days when, to start anew, Americans could just pack up their wagon and start a whole new town, let alone a new business. Today, real estate is expensive, it is becoming harder and harder to find new markets and new industries, and advertising is arguably more important than ever. What this means is that, if you want to be your own boss, and you're looking to start a completely independent business, good luck. It takes a lot of money to start a business and banks aren't always comfortable loaning to an unproven business. Now, if you come to a bank, or more importantly, to customers, with an established and respected brand name? You're much likelier to find success.
As a franchise owner, you are essentially your own boss. But you get to benefit from an already recognizable brand name (assuming you buy into the right brand). Buying a franchise also gets you support, training, and guidance from franchisors who know what they're doing and can help you. This is, again, assuming you buy into the right franchise. That's why franchising has become so popular in the USA.
Franchises in the USA
There are many great reasons to want to buy a franchise. Sometimes somebody is dedicated and passionate about the industry in which they work. They've worked a long time, saved up some money, and now they want to move ahead. The next step for such a person would be to become their own boss, so franchising is a natural move. For others, however, it is the franchise ownership itself that is the draw, and not any one specific industry.
Some business people develop a portfolio of several franchises that they own. Others just want one franchise to focus on where they can be their own boss, but still receive guidance and support from a franchisor. For such a person, it can be difficult to know which franchise to buy. When you're not interested in just one specific industry, you have many options, but you can still be crippled by the paradox of choice.
When a person is confronted with too many options, it makes it very difficult to make a decision. This is what it can feel like to prospective franchise owners. There are so many great franchises from which to choose in the USA right now, how do you know which is the best option? That's where Be the Boss can help. We work with a plethora of great, successful, and well-run franchises and we can help you figure which franchises suit you best.
Get in Touch
To learn more about available franchises in the USA and which might be right for you, please click here.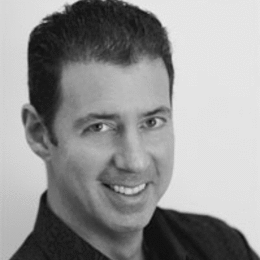 Rob Lancit
Vice President-Internet Brands, MFV Expositions
Selling Your Franchise Business
It is hard to stay committed in any pursuit when the decision has been made to disengage. Keep the same focus on the business that made it successful in the first place.