What is a Transportation Franchise and How Does it Work?
At Be The Boss, we connect entrepreneurial-minded business people with the franchise businesses that are best suited to them. Sometimes people know what kind of business they want to buy and other times we let them know why a certain franchise would be well-suited to them. More often, people end up buying and succeeding with franchises that they either didn't know existed, didn't really know what they did, or did not even realize was an actual business that could be franchised. This is sometimes the case with transportation franchises. If you're not sure what a transportation franchise does, don't worry, this article will tell you everything you need to know about transportation franchises.
Transportation Franchises
The term "transportation franchise" can be applied to a number of different businesses. Basically, if it involves helping people get from A to B in some way, you could reasonably label it as a transportation franchise. A transportation franchise might provide transportation services in vehicles such as limousines and taxis or other nonemergency vehicles. A transportation franchise might also provide meal deliveries. Other transportation franchises focus on providing transport for entertainment companies and performers, such as bands, and can even supply such groups with tour busses. There are a couple of great reasons to look for transportation franchises for sale, namely, high demand and reasonable costs.
Types Of Transportation Franchises
When looking at transportation franchises for sale, one will notice that many of these businesses provide very different services. For example, some transportation franchises focus on supplying vehicles with what they need to transport people, like tires and wheels. A transportation franchise can offer clients high quality tires and custom wheels with custom payment plans. The clients of these businesses are often unique.  Since they have unique needs, they need a business that can furnish them with customized products.
Other types of transportation franchises might provide more standard services such as; a taxi company or a tour bus business. The key to all transportation businesses is that they can work very well within the franchising framework. Usually, transportation franchises are based on their geographic location, as is the case with many other franchises, such as automotive businesses and handyman franchises. Because of this, you should make sure that any transportation franchise for sale that you're considering buying comes with a protected territory, meaning you don't have to worry about the franchisor offering another transportation franchise for sale to another franchisee close by you.
Transportation Franchises For Sale
There are other attributes you should look for in a transportation franchise for sale as well. Many of these qualities are the same ones you should look for in any franchise for sale, whether it's a transportation franchise, an education franchise, or a sign franchise.  Look to buy a transportation franchise that is for sale that has good brand name awareness, or failing that, one that at least has a brand name that doesn't have negative connotations in people's minds. You also want a transportation franchise that is showing signs of growth. And acclaims are always nice, so any transportation franchise that features on Entrepreneurial Magazine's "Franchise 500" list is probably a good one to buy.
Be The Boss
To find out if there are any transportation franchises for sale near you, please contact us.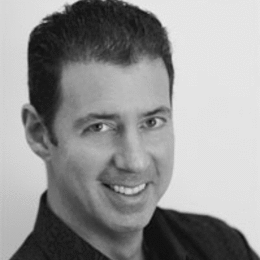 Rob Lancit
Vice President-Internet Brands, MFV Expositions
The Best Ways to Build Your Franchise Business
The easiest way is to sell more to you present customers. The second most effective way is to try to sell more to your past customers, and the third best way is to get your present and past customers to refer potential new customers to you.
Who Are My Franchise Advisors?
Whenever I attend a franchise trade show, I always have franchise purchasers ask who they can turn to for advice about buying a franchise or researching a franchise.