What Are The Most Profitable Franchises To Buy?
You want to be your own boss. You want to enjoy what you do. You want to provide a service or product that people want. But you also want to make money. What are the most profitable franchises to buy?
Before we can go over some of the most profitable franchises to buy, we first need to issue a big caveat: there are no guarantees in business and individual results will vary.
Everybody has different aptitudes, interests, skills, and experiences. Not everybody can succeed with the same franchise. What might be right for you, may not be right for some. This article will look at profitable franchises within a very broad, general framework. All we can say is the types of franchises discussed in this article tend to make quite a bit of money.
But if you have your heart set on a franchise that isn't listed here, don't worry. As long as you don't dream of owning a video store or a film developing franchise, you should follow your heart. Just about any franchise can be profitable with hard work and smart work. And your passions and interest will help you succeed. But many people want to own a franchise simply because they want to make a good living and they want to be their own boss.
Some franchises are profitable because they don't cost that much to buy and start up. All things are relative, and if you can make a good profit off a franchise with minimal investment, you'll be doing all right.
Many low-cost franchises are highly profitable because you don't have to make a lot of revenue before it turns into profit. If you only need to invest $150,000, $100,000, or even as little as $50,000 to get your franchise up and running, the bar to clear to make a good profit is quite low. Some examples of low-cost franchises that can be highly profitable include:
Not all profitable franchises are low-cost, however. Sometimes big investment reaps big rewards. If you have the money to invest, here are some more profitable franchises to buy:
Be The Boss
To learn about some more of the most profitable franchises to buy, please contact us.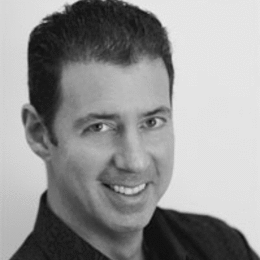 Rob Lancit
Vice President-Internet Brands, MFV Expositions
An Excerpt of Take the Fear Out of Franchising
In the pages that follow, I'll tell you about the fundamental tenets of franchising. More than anything else I can think of, following these tenets is the best way to take away the fear of franchising.
Location, Location, Location: Where to Open?
Your location is often a determining factor in your business's success, so shop for one just as carefully as you would a new house. Check out the following three things you need to do so your "X" marks the profit spot.