Weighing Your Options For Franchise Sales
Franchisors in every stage of growth know that converting prospects is a daunting task. And, for good reason — the franchise sale is unlike any other. That's why when implementing a franchise sales program, it's important to consider all options. You can elect to sell franchises yourself, hire an industry professional, or outsource your sales. There's no right or wrong answer, and what is the best fit for a franchisor at one stage of growth may not be right a year or two later.
Since each option presents pros and cons, and it's important for the franchisor to understand which best fits their needs at any given point in time, and why.
Pick up the phone
Many fresh franchisors opt to take the task of franchise sales on themselves, at least initially. This approach provides a few major benefits, the most important of which is cost savings. This alternative also allows new franchisors to gain a better understanding of the franchise sales process and develop it as a core competency within the organization. Should an outside sales professional be hired in the future, a franchisor's experience in selling franchises will make it better equipped to manage the new hire.
Many early candidates will base their decision on their trust of and respect for the company's founder. If the founder, president or CEO is actively involved in the sales process, the candidate gets to know them and their vision for the future of the franchise right from the start of the relationship. And being in "on the ground floor" ensures that they have a voice at the table when the system grows.
DIY sales enable new franchisors to keep their initial out-of-pocket costs to a minimum. When you're a new franchisor awaiting that initial franchise fee and ongoing royalties, keeping costs low is essential. A DIY approach means franchisors don't need to spend valuable time interviewing and hiring staff to engage prospects, or paying an outside consultant for outsourced sales. And the money that they are saving on salaries and fees can be redeployed into lead generation to fill the sales pipeline, furthering the chances of success.
Of course, the DIY strategy may not suit the skillset of every franchisor or the staff that they've assembled. In the worst-case scenario, the franchisor may lose potential sales because they lack the know-how to close – wasting valuable marketing resources. Moreover, it may divert a franchisor's focus from their core business that has positioned the franchise successfully in the first place. For these reasons, the DIY strategy may be best served as a short-term solution for many new franchisors.
The ace in the hole
Hiring a franchise sales professional is a significant commitment for a new franchisor, but can come with robust benefits. Since a franchise sales pro brings with them a track record of sales success – the new franchisor can assume that they have the ability to navigate the intricacies of the process.
When hiring an internal franchise salesperson, the process is likely more productive, as they can focus their attention on the task at hand versus splitting time between sales and the myriad of other tasks a founder faces daily.
But again, there are disadvantages. Franchise sales professionals are highly compensated and motivated by commissions may be less likely to leave the comfort of an existing job for the promise of a new franchisor – and the process of recruiting a professional may take months. These professionals tend to have a great deal of mobility, so you may find yourself rehiring a new professional two years later.
And of course, even the best track record does not guarantee success. But since the cycle time on a franchise sale can be three or four months from the time the salesperson has a full pipeline, a great deal of time can be spent waiting for results before the franchisor realizes it is time for a change.
The emergence of the FSO
In recent years, the industry has seen the emergence of a new kind of business that specializes in handling franchise sales on an outsourced basis. Franchise Sales Outsourcing firms (FSOs) typically take responsibility for every aspect of the sale – with the exception of approving candidates, signing contracts, and taking money – providing the franchisor with time and expertise.
Typically, FSOs work on a low-fixed cost model with high variable costs. By "fractionalizing" sales people, they can provide top talent for a lower monthly fee than a full time hire. But again, there are no guarantees of success and the sales commissions can be exorbitant – especially if the FSO tries to negotiate a piece of the royalty stream as a part of their success fees.
Moreover, you will have liability for the actions of the FSO just as if it were your own sales team – but you will have less control. So when picking an FSO, it is vitally important to do your due diligence on their track record before committing.
Weighing your options for franchise sales should be a key strategic question for every new franchisor. Be sure you understand the implications for each (including the financial implications) before finalizing this important decision.
__________________________________________________________________________________________________________
Mark Siebert is CEO of the leading franchise consulting firm iFranchise Group. Reach him at 708.957.2300 or info@ifranchisegroup.com. His book is "Franchise Your Business: The Guide to Employing the Greatest Growth Strategy Ever."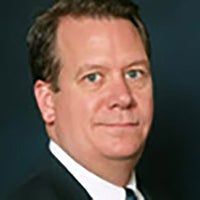 Mark Siebert
Founder of the iFranchise Group
Maybe You'd Rather Buy An Existing Franchise?
One of every 12 businesses in the USA is a franchise! Could that mean that one of every 12 businesses for sale in the USA is a franchise? Possibly, but by any count franchise resales are booming.