Vital Steps When Purchasing A Franchise
1. Current Franchisees, Your Best Source Of Information About the Franchisor.
The best source of information about a franchise system is its franchisees. In the Franchise Disclosure Document, there is a list of current franchisees as well as all franchisee who have left the system within twelve months of the franchisor last calendar year end. Call them. Meet with them. As many as you can. Calling franchisees is one of most important investigative step you can do before you purchase a franchise.
Question those in your area, those in different locations, those with multiple franchises, those with a single location, long term franchisees, franchisees that just joined. . . as you can see, just about everyone. Don't shy away from hard questions. How long was it until they could cover all expenses? How long was it until they took a pay check? How long did it take before the recouped the initial investment? Was the Item 7 Initial Investment accurate? Was the training sufficient? How does the franchisor respond when they call for support? Is the system one with transparency? Is the franchisor fair? One very telling question is "would you do it again, and why or why not?" Are they looking to expand with more locations? Why or why not? Why did former franchisee's leave the system? Do former franchisees have a similar complaint? Writing out questions in advance, both general and targeted for your concerns, can be enlightening and help you greatly in making your decision.
Beware of franchisors who tell you that you can contact "these franchisees." The FTC requirements permit you to contact all franchisees listed in the Franchise Disclosure Documents.
2. Understanding The FDD, Franchise Agreement And Related Documents.
Most franchise agreements are long term relationships. It is imperative that you understand the legal rights and obligations of both you and the franchisor. Those rights and obligations are in the Franchise Disclosure Document, the franchise agreement and any contracts attached to the franchise agreement. Read them. Study them. Make notes. Understanding the basic documents that will dictate your business is crucial.
Most franchise agreements are written heavily in favor of the franchisor. They contain broad language that is written to give the franchisor great latitude over changes to the system as the system grows through time. Your understanding of the terms of these agreements will greatly decrease any unmet expectations you might have after you open your franchise. Seek answers for any items you don't understand.
Finally, if the franchisor says it will not make changes to the franchise agreement, understand that this is generally just a deterrent. Most franchisor will, and often do, negotiate terms of their franchise agreement.
3. Professionals, The Right Ones.
It is important to gather professionals to assist you in making the proper decision about a franchise. While most professionals will not make the determination for you, they will provide you will specialized advice vital to assisting you in making your decision. It is equally important to use the right professionals. In the legal realm, franchising is a very particular legal area. Using a franchise attorney who is familiar with the nuances of "franchising" will provide you better service than a general practitioner. Similarly, if you are thinking about a restaurant franchise, seek counsel from an accountant familiar with restaurants. Business advisors can assist you in analyzing your business plan and assist you in compiling a pro forma. Gathering key professionals is central in both making your decision as well as assisting you in your growth. It is money well spent considering the costs of purchasing into a franchise system that may not fit for you.
4. Financial Capabilities
This is often the most difficult and vital step. We all like to think we can succeed. However, the most consistent factor of failing franchisees is that they were undercapitalized going into the franchise. Budgeting not only includes the finance of the franchised business; it also includes the working capital it takes to keep the business running until it is profitable. It is gut wrenching to me to hear a franchisee failed after pouring his or her retirement money into the franchise. Taking an honest hard look at affordability is so crucial. Do you have the financial capabilities to cover all pre-opening costs? Can you cover your family budget for a year or two without taking money out of the franchise? Rarely do businesses break even in their first year. A good place to find out how long it takes to break even is, of course, current and past franchisees.
5. Assessing Key Personnel of the Franchisor
Although one of your last steps before purchasing the franchise, you should meet all the key personnel of the franchisor that you can. It is important to meet the people that you will be dealing with for the lengthy term of the franchise agreement. Are you comfortable with the key personnel? Do they seem professional, knowledgeable and interested in you? Take this time to have any final questions answered with the people who will be assisting you if you purchase the franchise.
Debra Hill is a partner at FisherBroyles, LLP practicing in the areas of franchise and intellectual property. She can be reached at 904-612-3780 or debra.hill@fisherbroyles.com.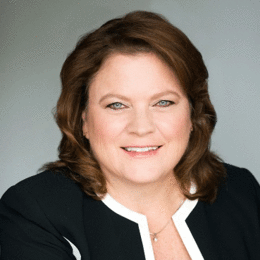 Debra Hill
Partner, Fisher Broyles
Do risk takers buy franchises?
Buying a Franchise at the International Franchise Expos, said he thought franchisees were risk takers until he interviewed franchisees for a book.