Using Dashboards to Maximize Your Franchise Performance Coach
The relationship between a franchise organization and a franchisee can potentially make or break the success of the business. By helping franchisees implement company-wide strategies and initiatives, a franchise organization will increase the chances of success. However, this is usually easier said than done. By utilizing data you are already collecting and proactively using dashboards, franchise performance coaches – sometimes a best-kept secret – can be maximized to proactively set up your franchisees for success.
When I entered the franchise world more than 15 years ago, I was fascinated by the process. Every franchise starts with an idea that is refined into a scalable experience that is then repeated by other entrepreneurs. But, one piece that I always found missing was, how to be a GOOD franchisor. When I learned about the role of the franchise performance coach, I was shocked to find out that most were reactive versus proactive. I was even more shocked to learn that coaches admitted that reaching out to under performing franchisees was a lofty goal. Having been on both sides of the franchise world, this idea was hard to shake. By using franchise data, utilizing dashboards and automating alerts, franchise performance coaches can have the tools they need to proactive and potentially save franchisees from failure, even if a franchisee doesn't realize they are in trouble.
Converting Dashboards & Data Into Franchise Success
By tapping into data that is already being collected, a franchise performance coach can use actionable intelligence to help identify opportunities for improvement as well as problems that can lead to a franchisees demise. The following dashboard examples will help a franchise performance coach go from being reactive to proactive:
Total Monthly Sales
– This dashboard allows a location to compare their monthly sales against regional or national averages. Alerts would be issued to the franchisee and their performance coach when the franchisee falls below the regional/national average in top line sales.
Store Margins
– Compare the overall gross profit of the items a store sells compared with the region and the system as a whole. This dashboard could also be used for department overviews.
Total Sales by Employee
– This dashboard is a great way for a store to compare their sales people within their store, but regionally and national. Owners can easily identify poor performing employees that need improvement but also tap into the tactics of top sales employees.
Total Discounts by Employee & Total Voids by Employee
- These dashboards can ultimately protect a franchisee from fraud. They can be set to determine if staff members are potentially stealing, discounting too much or voiding cash transactions, which could all be indications of fraud.
These examples are just a few ways franchise performance coaches can easily and automatically help franchisees succeed. By utilizing data that is already being collected and implementing automatic alerts, a franchise performance coach can easily use dashboards to proactively improve a franchisees performance.
Bryce Ebeling is the founder and CEO of LoyaltyGenerator
, a cloud-based business automationsolution that uses real-time customer data to increase customerloyalty, improve brand and business model integrity, optimizeperformance and grow revenue. With more than 15 years of experienceworking in and around franchising, Bryce worked in support roles attwo mature franchise systems, owned and operated a successfulfranchise ranked in the top 20% of more than 300 units and hasconsulted with hundreds of independent franchise and non-franchisedowners on marketing and operational related challenges. Bryce canbe reached at  bebeling@loygen.com or at  
858-859-2001858-859-2001.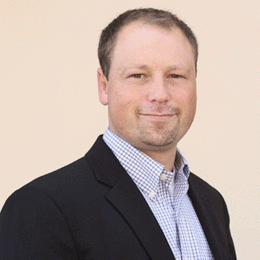 Bryce Ebeling
CEO, LoyaltyGenerator
5 Must-Know Tips of Facebook Advertising
If you're still not convinced, you can check out millions of success stories whereby Facebook has helped brands with their brand awareness, consideration and lead generation.
HOW TO INNOVATE AS A FRANCHISEE
One of the advantages of being a franchisee is that, in most cases, the franchisor assumes responsibility for marketing, product and process innovation. It can also be one of the downsides.