Understanding Different Landlord Types – For Franchise Tenants
How much do you know about your own commercial landlord? There is a strong likelihood that you will lease commercial space for your business but not, however, know all the facts about who you choose to do business with. Commercial landlords fall into different categories and have different motivations for owning their commercial real estate development.
We have defined the most common types of landlords in our book, Negotiating Commercial Leases & Renewals FOR DUMMIES, and summarized them below … how would you categorize your own commercial landlord?
A professional landlord isn't a person but a company that exists for the sole purpose of owning; developing; leasing; buying; and selling commercial, residential, and industrial property for a profit. A professional landlord may not only own various real estate assets but also internally manage those properties. Furthermore, a professional landlord uses various commercial real estate formulas to calculate and measure the rate of return on their properties. When you're negotiating a commercial lease or renewal, the leasing representative punches the numbers into a calculator and gives the landlord a net effective rental rate – determining if the deal is advantageous or not for the landlord.
Two examples of institutional landlords include banks and insurance companies. One of the safest places for institutional landlords to invest your deposits (and their profits …) is in commercial real estate. An institutional landlord can generally afford to leave a property vacant rather than take a low rent deal from a tenant. Cash flow is important to institutional landlords, but property value is paramount. In some cases, a landlord may have started out as the mortgage holder for a commercial property which eventually went into foreclosure. In this circumstance, the bank's property ownership may be more by accident than desire.
Investment fund landlords can include teachers, nurses, and other professional associations who invest pension fund money to buy and hold commercial real estate. Investment fund landlords rarely construct new buildings; instead, they make a purchase decision on a commercial property based on the existing or predictable rate of return. Their decision to purchase real estate hinges on security and safety.
Commercial developers are individuals who pool their financial resources to purchase a parcel of land. They then create design specifications and property site plans to maximize their return on investment. Developers want to have the highest number of rentable square feet on their properties so as to maximize the return.
A Commercial Flipper is a developer who sells the property quickly in hopes of a fast profit. This isn't necessarily a derogatory term. From a tenant's perspective, it's important to distinguish if the developer is a flipper. If so, you can bet that within a year or so you'll have a new landlord who is more a long-term investor. Finding land, designing good properties, pre-leasing, and finishing the projects requires hard work. It can be much easier for a landlord to purchase flipped properties.
A Casual Landlord typically has a few holdings and may be casual towards their investment and their tenants. They're often slow to respond and almost never proactive during the leasing process. Their investment is simply not a priority to them and, as a result, good tenants get neglected.
Mom and Pop Landlords are commonly wealthy doctors, architects, or families who have accumulated some real estate or have an accumulated wealth invested in real estate. Typically, they're hands-on with the property and often quite accessible to tenants on a personal basis. Mom and Pop landlords typically want low-maintenance tenants who pay their rent promptly and don't call them at midnight to report a problem with the property. The longer they have owned the property, the more emotionally invested in the property they become. For some smaller landlords, they may be more negotiable on rental rates rather than providing months of free rent or large tenant allowances as they may not have a pool of capital to draw from
For a copy of our free CD, Leasing Dos & Don'ts for Franchise Tenants, please e-mail your request to JeffGrandfield@TheLeaseCoach.com..
Dale Willerton and Jeff Grandfield - The Lease Coach are Commercial Lease Consultants who work exclusively for tenants. Dale and Jeff are professional speakers and co-authors of Negotiating Commercial Leases & Renewals FOR DUMMIES (Wiley, 2013). Got a leasing question? Need help with your new lease or renewal? Call 1-800-738-9202, e-mail DaleWillerton@TheLeaseCoach.com or visit www.TheLeaseCoach.com.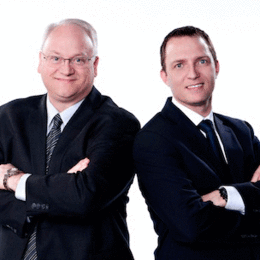 Dale Willerton and Jeff Grandfield
The Lease Coach
Start A Franchise
For almost 40 years people have been telling me why they want to buy and start franchises. These reasons include:
Your CBD Store | SUNMED™ Announces Mid-Year Franchise Growth, New Product Launches, and More
PALMETTO, Fla. – (August 1, 2022) – Your CBD Store | SUNMED™, the largest hemp retailer in America, today announced the addition of 37 new franchise locations in the United States in Q1 and Q2 slated to open in the coming months, with another 10 franchise owners joining the brand's network of store owners by the end of June. Expanding into new markets across the U.S., including the opening of the very first store in Colorado, the national CBD franchisor is proud to now have a footprint in 39 states and two countries. In addition, the brand recently launched its newest topical CBD line in partnership with the Association of Pickleball Professionals (APP), where SUNMED™ will sponsor upcoming APP Tour tournaments in the professional circuit in Philadelphia, Alabama, Hilton Head, and Casa Grande later this summer.