Types of Franchises
More Than One Way To Become A Franchisee
While franchising offers you the opportunity to buy one of nearly 3,000 different franchise brands, it also offers you multiple ways to become a franchisee.
Here are your choices:
Single unit franchisee
Multi-unit franchisee
Area developer
Master franchisee
And if that's not enough, you can also become a multi-concept franchisee whereby you own multiple franchise brands.
What type of franchising do you prefer?
But before you decide if you want to own one unit or many units of a franchise, or multiple franchises, you've got another decision to make. What type of franchising interests you? Here are your choices:
Business format franchising
Product franchising
Manufacturing franchising
Business format franchising
Most people reading this article are interested in business format franchising, and most of the nearly 3,000 different franchises in North America are business format franchises.
In business format franchising, a franchisor (the corporate office) provides you, the franchisee, with an established business system that you can learn and operate. All of the franchises under each franchisor operate by the same name and in the same fashion.
The business format franchisor expands its business by granting licenses to individuals or corporate entities that in turn open units of the business. The franchisor provides training, support and other assistance, but the franchisees are considered independent owner/operators. The franchisees pay royalties to the franchisor and are bound to follow the franchisor's operating systems.
Typical business format franchises include retail and service businesses, i.e. Smashburger, Farm Stores, Dippin' Dots, Burger 21, Fastsigns, EmbroidMe, AAMCO, Little Caesar's, Juice It Up, Del Taco, The Melting Pot, Massage Green, etc.
Product franchising
Some franchisors are manufacturers that grant licenses to retailers to distribute their products using the manufacturer's name and trademarks. Manufacturers of automotive products, including tires, use product franchising.
Through this type of franchising agreement, the manufacturers control how the retail stores distribute their products. In return, the retailers pay fees or buy a minimum amount of products.
Manufacturing franchising
Many franchisors depend on manufacturers to produce and sell products using the franchisor's name and trademark. Coca Cola is a good example.
Manufacturing franchising is most popular among food and beverage companies, as well as automakers. In these cases, the franchisor provides little assistance to the franchisee, but the franchisee is generally a skilled operator.
Verify your compatibility
Now that you understand the types of franchises, there's yet another decision facing you. Regardless of the type of franchise, it's important to test your compatibility with franchising.
You're most likely interested in business format franchising, but then, which option is best for you? You might have what it takes to become a very successful single-unit operator, but you may not succeed owning more than one unit because doing so requires skills that you may not possess.
Similarly, becoming a master franchisee, or an area developer, requires different skills than what's needed to own single or multiple units of a franchise.
Best advice: use one of the many franchise compatibility surveys to help you determine your best fit as a franchisee. You'll find these surveys at franchise expos as well as via an online search. Franchisors and franchise brokers frequently provide these surveys cost-free.
Here's what you need to know about each of the opportunities for becoming a franchisee:
Single unit franchising
Most new franchisees buy and operate a single unit franchise because it's the easiest way to get started in franchising. If you're cut out for franchising at any level, you can most likely succeed as a single-unit franchisee.
Single-unit franchises usually include a protected territory, i.e. a three-mile radius of your location. Single-unit franchisees are usually owners-operators (not absentee owners), so you can expect to work in the business, either on site or in the field, i.e. calling on businesses and customers.
You may or may not need employees. You may or may not carry inventory, depending on the type of business you buy, i.e. retail vs. service.
Many franchisees find single-unit franchising to be perfect for their needs and expectations. They not only enjoy good incomes, but they also enjoy being part of their business community. In addition, they're building equity in a business they plan to sell one day.
Multi-unit franchising
Some people resist the single unit franchise to avoid the risk of placing all their eggs into one basket. They like the idea of owning multiple locations because even if one location isn't successful, or not as successful as desired, a second or third location may offset losses and still produce an overall profit.
Another benefit of multi-unit franchising: the additional units are usually sold at a reduced rate per unit, thus lowering your overall investment. And, too, the units are not restricted to one city or area. You may own multiple units of the same franchise brand in multiple cities or states.
All of that makes multi-unit franchising more complex than operating a single-unit franchise. At the very basic level, you've added to your daily tasks and challenges, and you've removed yourself from some of the daily operations that you'd handle in a single unit store or location.
The multi-unit franchisee is a manager as well as an operator. You'll need employees to operate your units and those employees will need you, or someone, to manage them. You'll need to recruit, hire, train, manage and sometimes fire employees. Meanwhile, you'll interface with employees, suppliers, the franchisor, and other franchisees, but you may not interact much with customers.
Once again, it's important to make sure you have what it takes to become a multi-unit franchisee. Do you want to be a manager as well as an operator? Doing so not only requires more money, but it requires additional skills. And yet, multi-unit franchising may provide the level of excitement and the challenges that you seek in business. Thousands of multi-unit franchisees enjoy operating their businesses.
Area development agreements
If you're looking to reach for the stars in franchising, then you're going to be interested in area development and master franchise opportunities.
An area developer agrees to open a certain number of units for a franchisor in a specific geographic area, i.e. Manhattan, Dubai, the UK, in a specific period of time. Franchisors like this option because the area developer exerts resources and efforts every day to build franchises in the geographic territory. Franchisors do not normally concentrate on just one area at a time, so the area developer can build units faster in the specified territory.
In these cases, the franchisor grants the area developer exclusive rights to the territory. The franchisor provides training and support to the area developer, who in turn pays fees, including royalties, to the franchisor.
When they sign the agreement, area developers pay an upfront development fee, and they pay a franchise fee each time they open a unit. However, as a financial incentive to the area developer for building the brand in a territory, the unit franchise fees are often discounted.
For example, if you wanted to open one unit of a franchise in the State of Kuwait, you might pay a $50,000 franchise fee for that unit. However, if you agreed to develop 10 units in the State of Kuwait during a five-year period, you might pay a $100,000 area development fee, and then a reduced fee for each unit you opened and operated.
Some franchisors define area development differently. Some will allow the area developer to become a sub-franchisor whereby the area developer owns and operates some, but not all of the stores. The area developer sub-franchises the owner/operator role to other people or business entities, but in those cases the sub-franchisor must train and support the franchisees.
The pressure is on the area developer to open new units. Failing to meet production deadlines may result in a financial penalty (i.e. the area developer pays more per unit), the loss of exclusivity, or nullification of the agreement.
Area development agreements are popular in all countries, and many people, particularly if they are skilled at sales and training, enjoy this option in franchising.
Master franchising agreements
Master franchising is the most complex form of development, but it is popular in all parts of the world, including the USA.
Franchisors select this form of development partly because they don't have, or don't want to spend, the resources to develop a distant territory, i.e. a market in another part of the world. So while they're not developing that territory, they find a master franchisee who's willing to do so. Franchisors provide training and support to master franchisees, and ultimately teach the master franchisee to be the franchisor's representative.
A master franchisee (or licensee) becomes the franchisor's representative (a mini-franchisor, or sub-franchisor) in a specific area, which is most often a country.
As a master franchisee, you would pay a significant initial fee for the exclusive rights to develop your territory, which could be the eastern United Sates, or western Canada, or Mexico, or France, for example. While a territory for an area developer may hold 10 to 50 franchise outlets, a master franchisee territory could include dozens or hundreds of outlets.
Master franchisees keep most of the fees paid by franchisees, including royalties. But as the franchisor's representative, or replacement, the master franchisee does it all. From A to Z, the master franchisee provides training, support, marketing services, systems development, etc. If a franchisee and a master franchisee can't resolve an issue among themselves, the master franchisee stands to be sued.
The stakes are bigger when you're a master franchisee, but so are the rewards. However, before you decide to become a master franchisee, it's a good idea to visit with existing master franchisees to better understand this relationship between franchisors and licensees.
The best way to franchise?
As a prospective franchisee, you need to make numerous decisions, and the emphasis is on you. While there are many people to help you consider your options in franchising, ultimately you must decide what's the best way to franchise. The good news is this: you're not limited to only one way of doing business as a franchisee.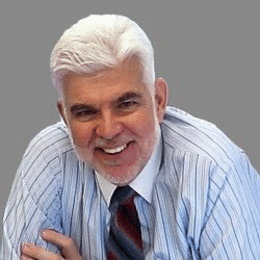 Dr John P Hayes
article contributor
Balancing Your Personal and Franchise Lives
Have you considered how you're going to balance your new work life and your personal one? In order for this to happen, you'll have to learn how to balance both lives, so check out the following tips to help get you on the level.