Trends that Should Shape Your Franchise Marketing Budget
As new technologies and marketing channels emerge and consumer demographics, tastes and values evolve, it's vital for franchise businesses to stay aware of current marketing trends. Especially those businesses that are looking to attract new franchisees to the brand. As we look to the second half of 2018, here are some marketing trends to be aware of.
Social media platforms are still in
While some people might doubt the effectiveness of Facebook advertising, the truth is that it is alive and well and should be a vital component of your online franchise marketing strategy. How you choose to allocate your advertising dollars between Facebook and other social media channels (like LinkedIn and Twitter) is ultimately a decision you need to make based on your specific goals and targets, but also with the understanding that social advertising often requires trial and error to determine the most effective calls to action and conversion paths. Be warned though – Facebook's newest algorithm may limit your campaign's reach capabilities as the platform works to minimize the amount of advertising and spam posts appearing in its users' news feeds.
Meanwhile, while Snapchat was once pigeonholed as a messenger service for pre-teens and teens, it has stepped up and become a serious contender for major social media platform status following its 2017 IPO. Snapchat currently boasts 187 million active daily users who spend an average of 30 minutes per day on the app. Additionally, 47-percent of users report Snapchat as their most valued social media app, according to DMR Business Statistics. Recent research also shows that older users are embracing Snapchat, with nearly 32-percent of people 55 and older saying they use the platform "all the time." It may be time to reconsider Snapchat as a marketing tool in targeting your market of potential franchisees.
Know the value of review marketing
With more than 140 million unique users per month, Yelp is one of the hottest marketing spaces online, competing with the likes of Google and Facebook. According to a Nielsen study, Yelp isn't just useful for driving sales (although four out of five Yelp users say they visit the site when prepared to spend money and 35-percent of users will visit a searched business within 24 hours of searching), but also for providing an unbiased review of your brand. As a franchisor, you can have all the high-end glossy marketing materials that you want, but potential franchisees will almost always research you on review sites before starting the franchise process. One way to encourage positive reviews for your brand is to simply let your customers know that you're on Yelp, by displaying signage or messaging within your business' four walls, on receipts and other paper goods, on your website, and more. A simple "Check us out on Yelp!" can help encourage more positive reviews.
Promote user-generated content is a big franchise marketing trend

As the selfie generation comes of age, it's important to many of them to feel a part of a business' community. They are also cognizant of when a business' marketing strategies are authentic and transparent. One way to facilitate this is by sharing and promoting user-generated content. According to Forbes, a recent survey shows that 86-percent of consumers say authenticity is important when deciding what brands they support, while 60-percent believe user-generated content (UGC) to be the most authentic form of content. By integrating trusted and engaging UGC throughout their multichannel marketing efforts, brands can win consumers' hearts and wallets – and show franchisees that they have the potential to build their own authentic communities.
Educate your customers (and potential franchisees)
One of the most valuable (and often overlooked) man-made resources in 2018 is information. No matter what industry you are in, the information you share with your audience is undeniably valuable. Not only is this form of interaction and information sharing an opportunity to teach your audience something new, you're also able to subliminally promote your brand at the same time. This can be accomplished on your website's blog, through YouTube or Facebook live video, or even by hosting an on-location event.
If you are a restaurant franchise, demonstrate a new cooking technique. If you are a clothing retailer, share photos of new fashion trends on Pinterest, (also a great way to showcase user-generated content). If you're a bar, hold a wine-tasting event. Indoor trampoline facility? Write a blog with photos showing how adults can use trampolines to get in shape. The possibilities are endless and, more important, these buzz-generating interactions show potential franchisees that your brand is connected with its audience and is able to generate interest beyond just the products or services being offered.
Ultimately, the most important part of a marketing strategy is to generate interest and real-time activity for your brand. As a franchisor, that means leads. There are a number of capable marketing channels available to accomplish your goals, but don't be afraid to try new things. You might just find you're on the cutting edge of something innovative and effective for generating leads and sales.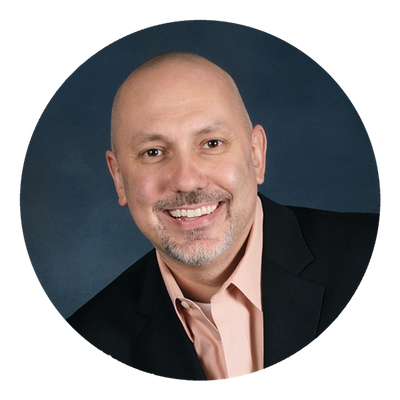 Matthew Jonas
President of TopFire Media
Who Are My Franchise Advisors?
Whenever I attend a franchise trade show, I always have franchise purchasers ask who they can turn to for advice about buying a franchise or researching a franchise.